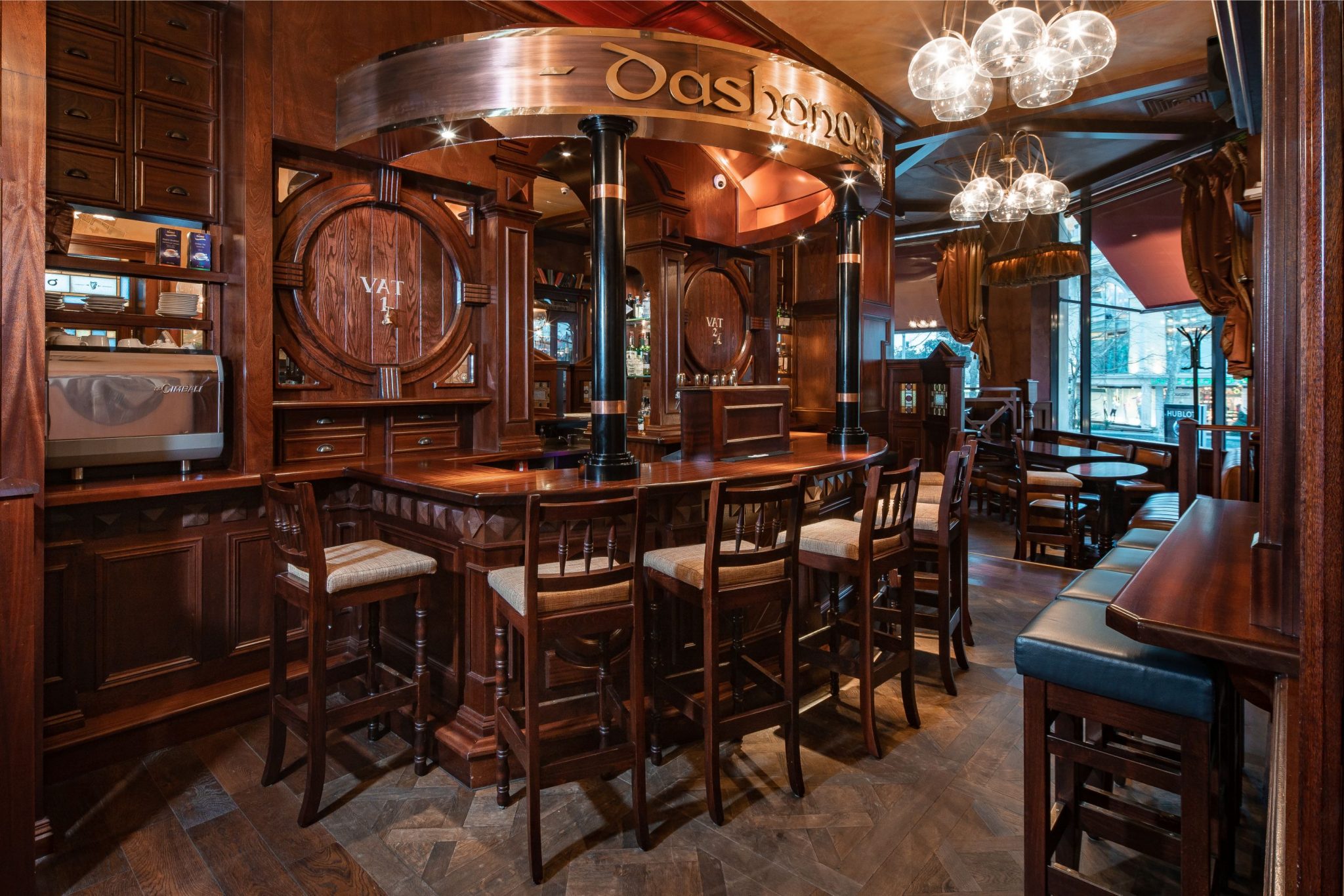 Bringing Authentic Irish Hospitality to Russia
The Irish Pub Company are the world leader in creating authentic Irish Pubs. Dublin is a prime example of the quality of destination venues we create around the world.
Dublin is an authentic Irish pub. The concept oozes Irish Heritage throughout but it is not bound by it.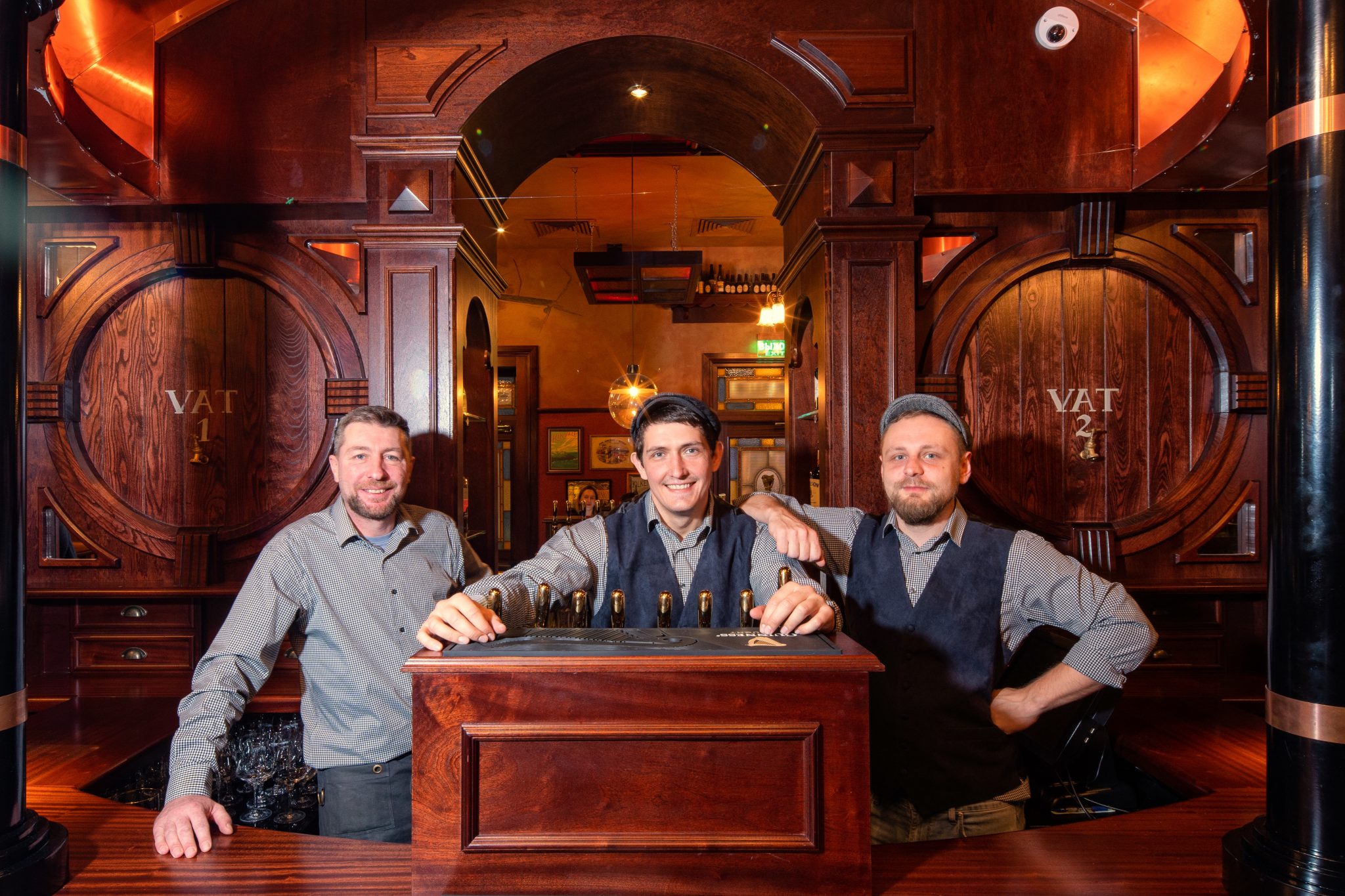 The Design
The Irish Pub Company set about creating a concept that would stand out from the competition in Sochi and surrounding areas.
The entire process was project managed by the Irish Pub Company team in Dublin and Dubai. The concept was designed in the Irish Pub Company design hub in Dublin. The interiors and shopfront were manufactured in Ireland and shipped and fitted out in Russia by a team of Irish fitters who travelled to the Sochi. We then provided management and operational consultancy for this pub, we really ensured that our clients at Dublin were set up and ready to run the best pub in town!
Creating a Destination Concept in Sochi
A very special design feature in Dublin Brewery Pub is a large bespoke copper kieve site central in the pub. Copper kieve's are design details found in Brewery Pubs which are reminiscent of St. James's Gate Brewery in Dublin, home of the world's most famous stout, Guinness. Brewery decoration with brewing vessels and memorabilia, and illustrations of the process and history of brewing Guinness in Dublin is the essence of this style of pubs.

The Concept
'Dublin' in Old Irish means "The Dark Pool"; the oldest known natural treacle lake in Northern Europe and based in Dublin, Ireland. It is said that the dark waters from this pool were the inspiration for Arthur Guinness' "Perfect Pint".
'Dublin', or the Black Pool was at the entrance to the city centre of Dublin. The brand of 'Dublin' plays on the link between The Black Sea in Sochi and The Black Pool on which 'Dublin' was build.
We have taken the best of old Ireland and brought it to the cosmopolitan Sochi on the banks of the Black Sea.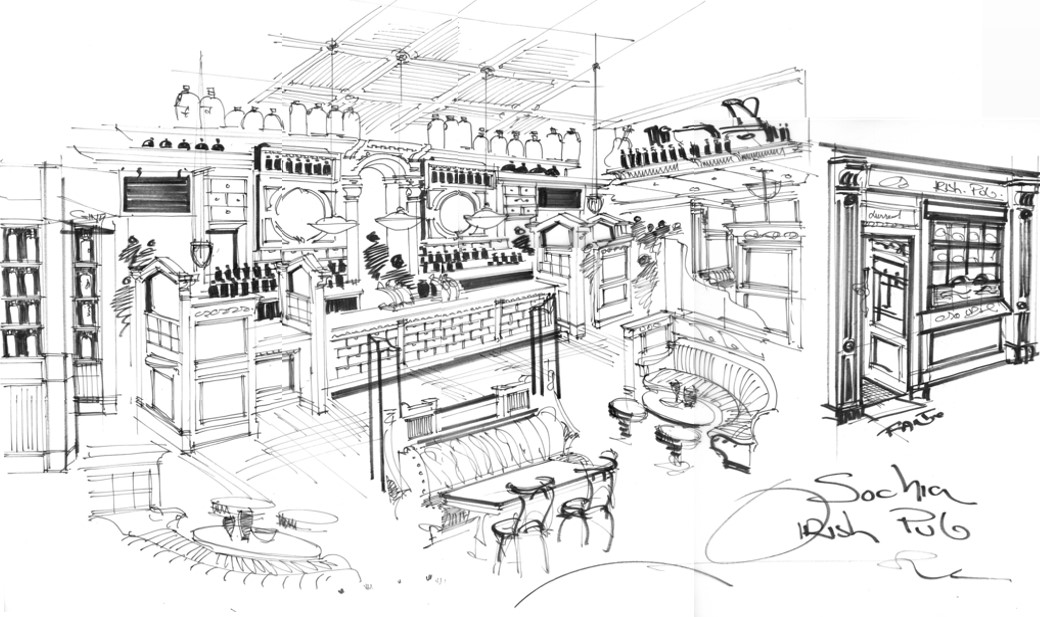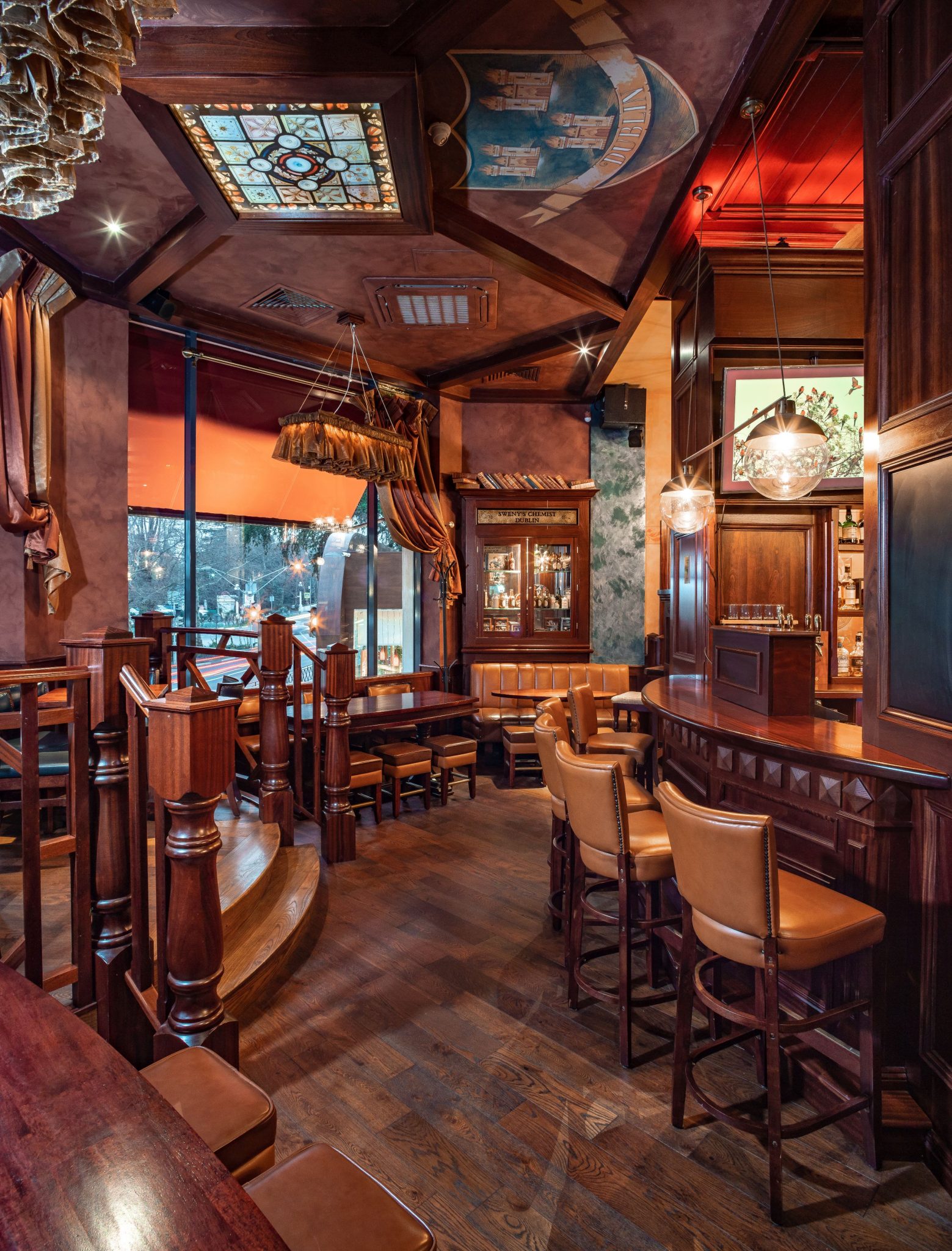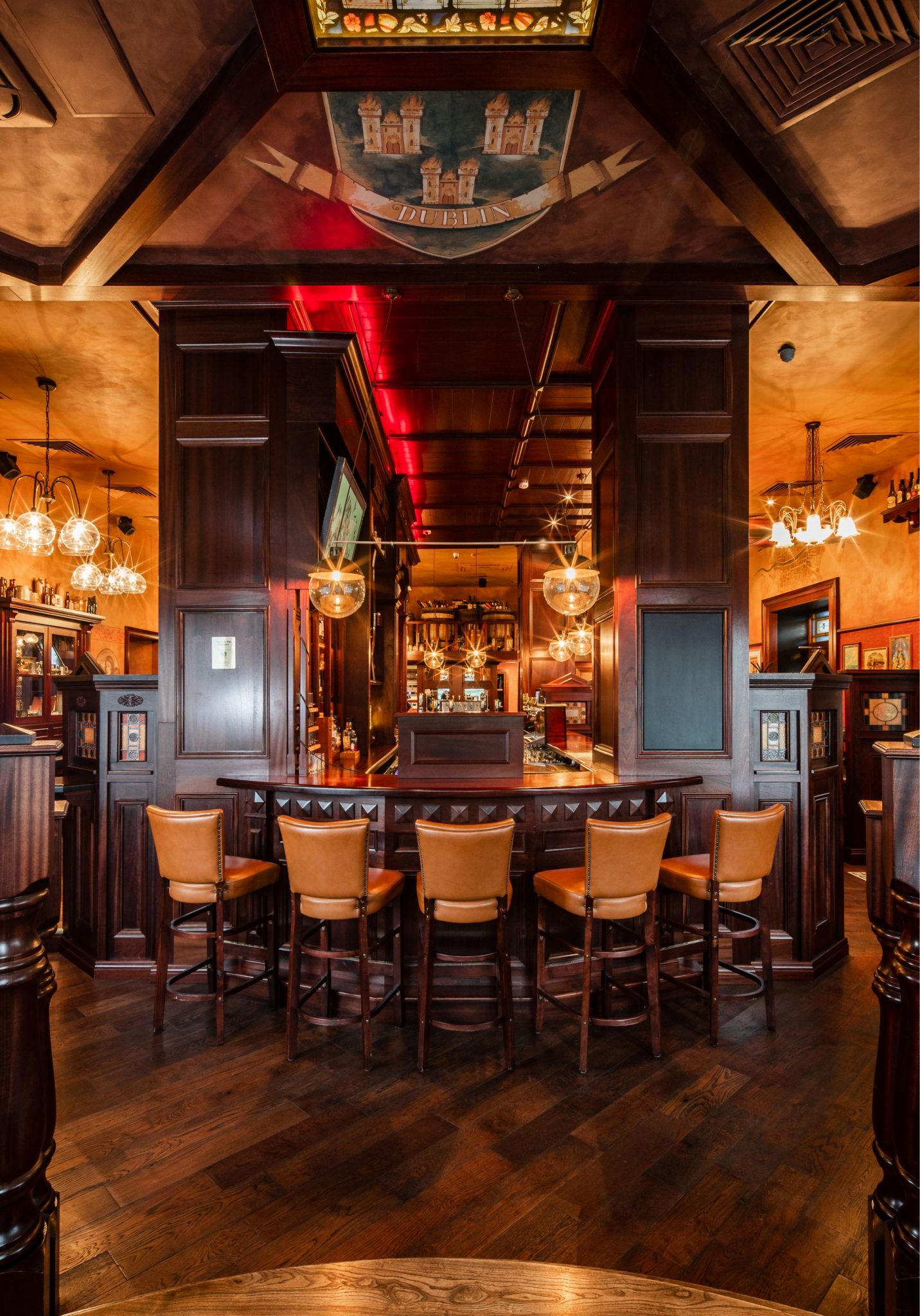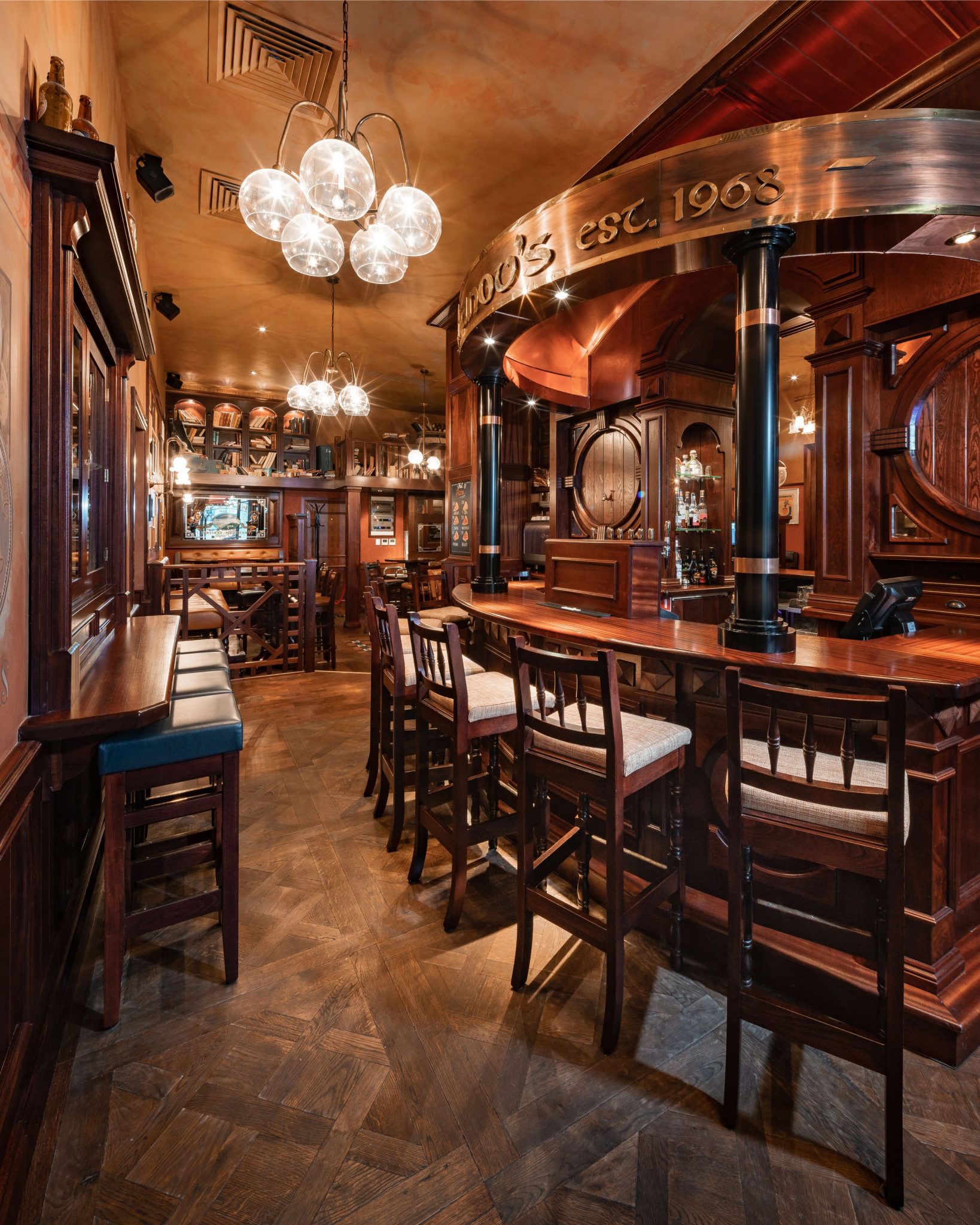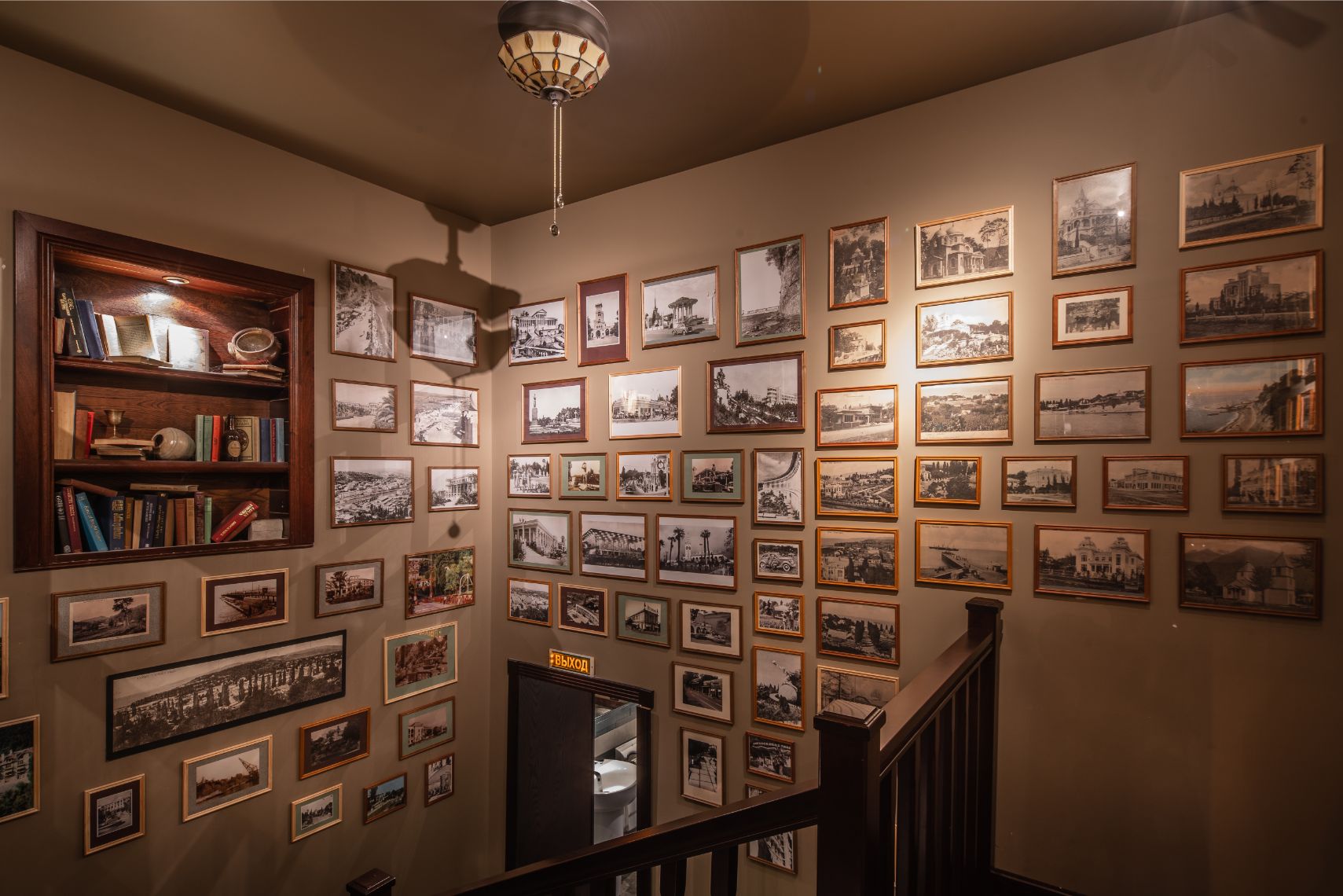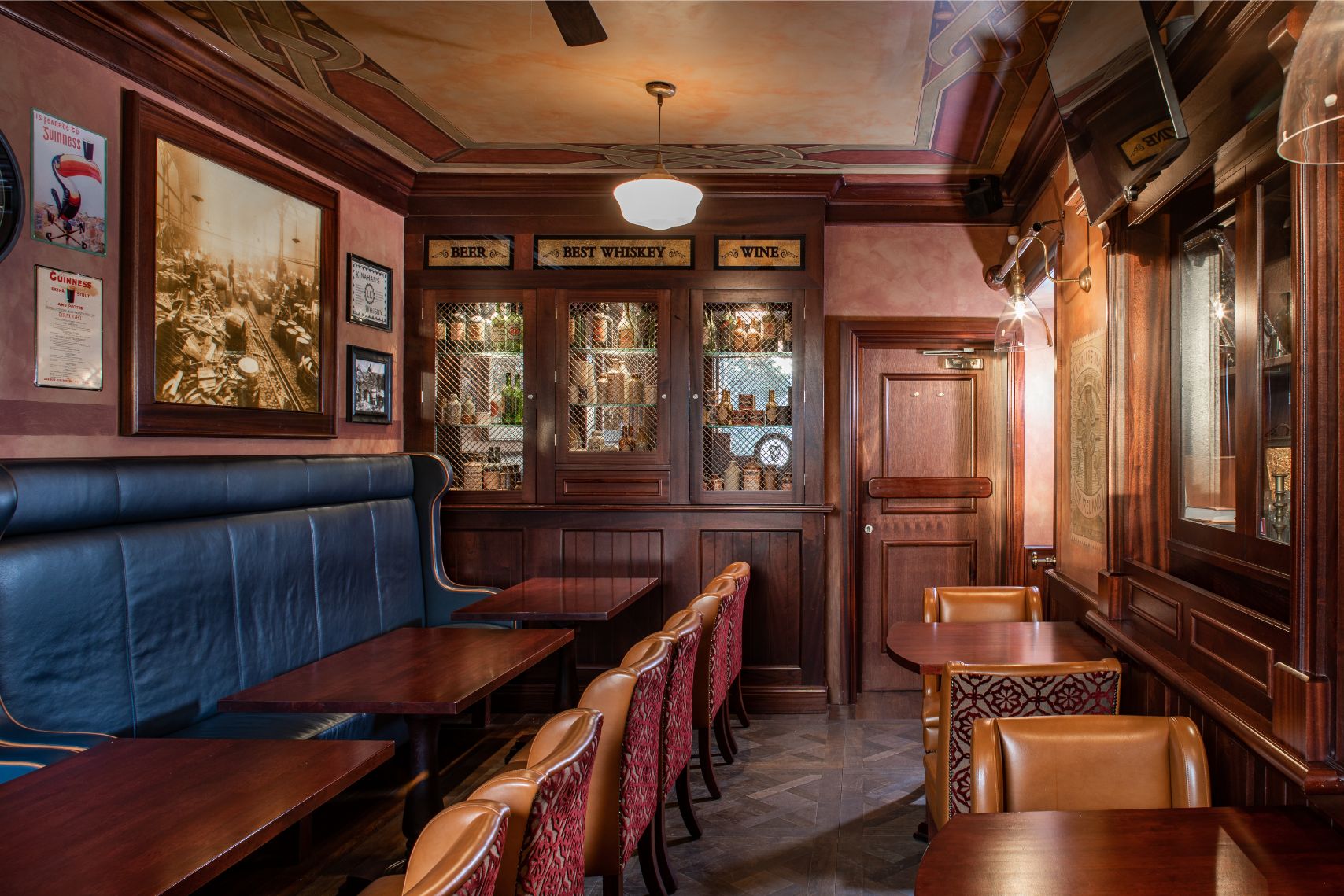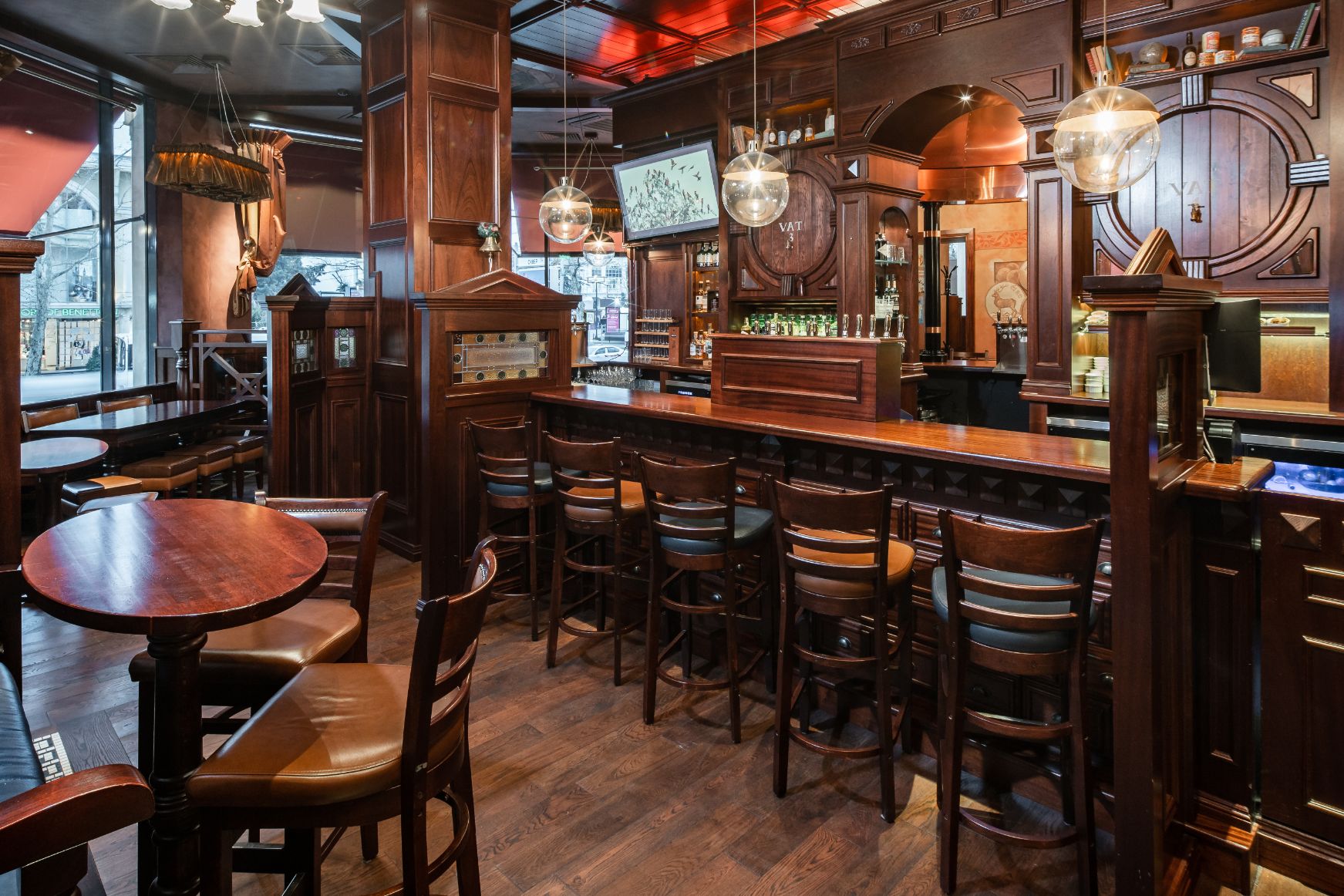 Irish Pub Company Scope of Services for this project in Russia
DESIGN AND CREATION
Site Appraisal and Survey

Business Development

Concept Design

Interior Design

Brand Creation

Project Management

Detailed Design

Coordination with main contractor for site works

Procurement of Operational Equipment
MANUFACTURE AND SUPPLY
Handcrafted Joinery and Millwork

Bespoke Wall and Ceiling Finishes

Specialist Artwork and Graphics

Custom Made Glass and Signage

Custom Made Flooring

Bric a Brac

Fittings and Fixtures; custom made lighting, furniture, metalwork

Shipping and Logistics
FIT-OUT AND OPERATIONS
Project Management

Fit Out on site by our specialist team

Vendor Audits

Operational Training

Management Coaching & Staff Training

Food Menu Development

Beverage Programme Development

Process Management

Managerial Support

Strategic Planning
Contact the Irish Pub Company team
Location
1st Floor, The Courtyard,
Carmanhall Road,
Sandyford Business Park,
Dublin, Ireland