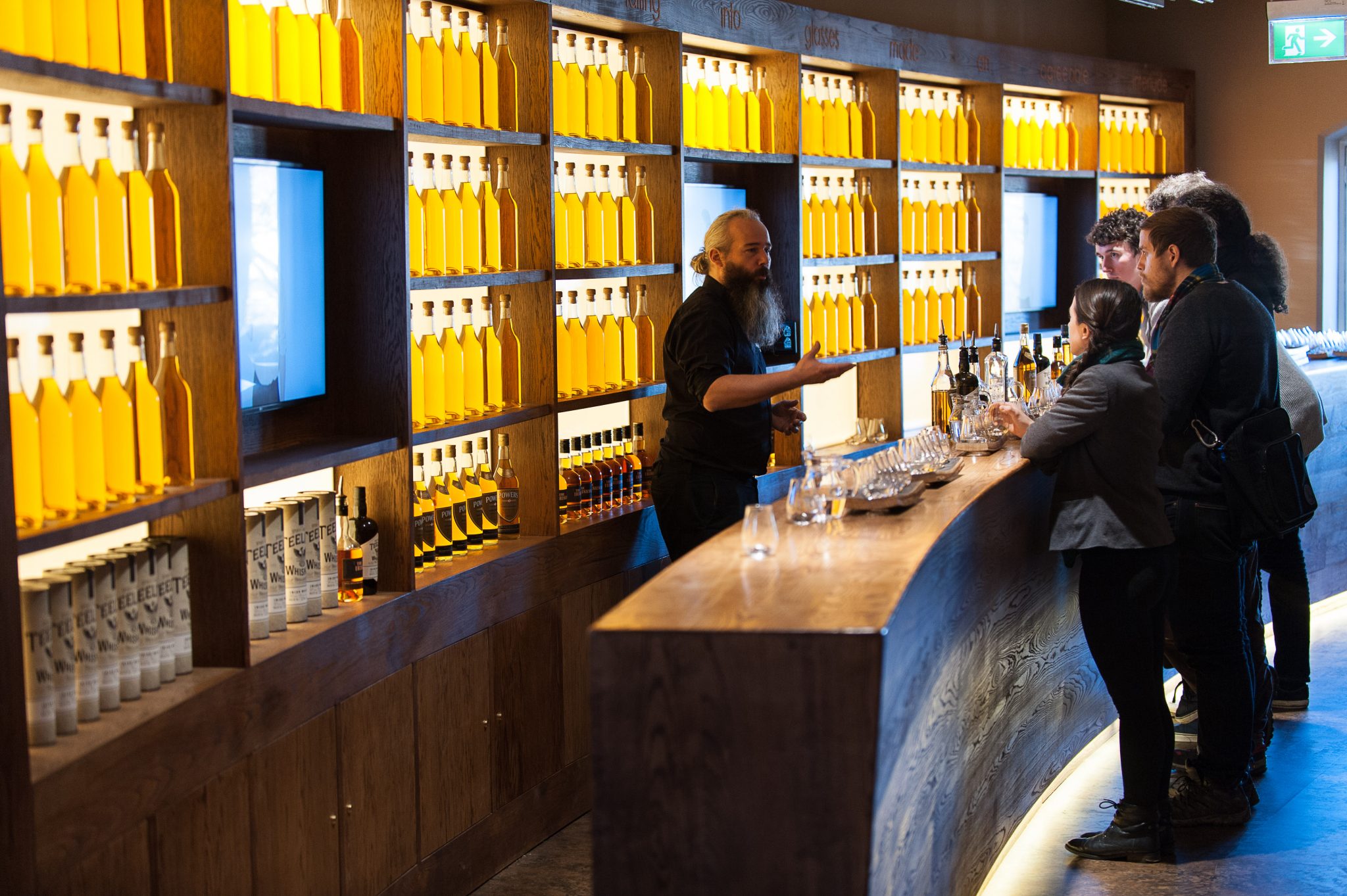 Visitor Centre and Whiskey Bar Creation
In 2014 the Irish Pub Company designed the Irish Whiskey Museum situated in Dublin 2. This innovative design was the first of its type in Ireland and the first ever Irish Whiskey Museum in the world.
The design team at the Irish Pub Company executed the design, build and fit-out for Murphy's Victorian Café, McDonald's Bar and Café, the Retail Space and the Tasting Bar making the Irish Whiskey Museum a must see attraction in Ireland.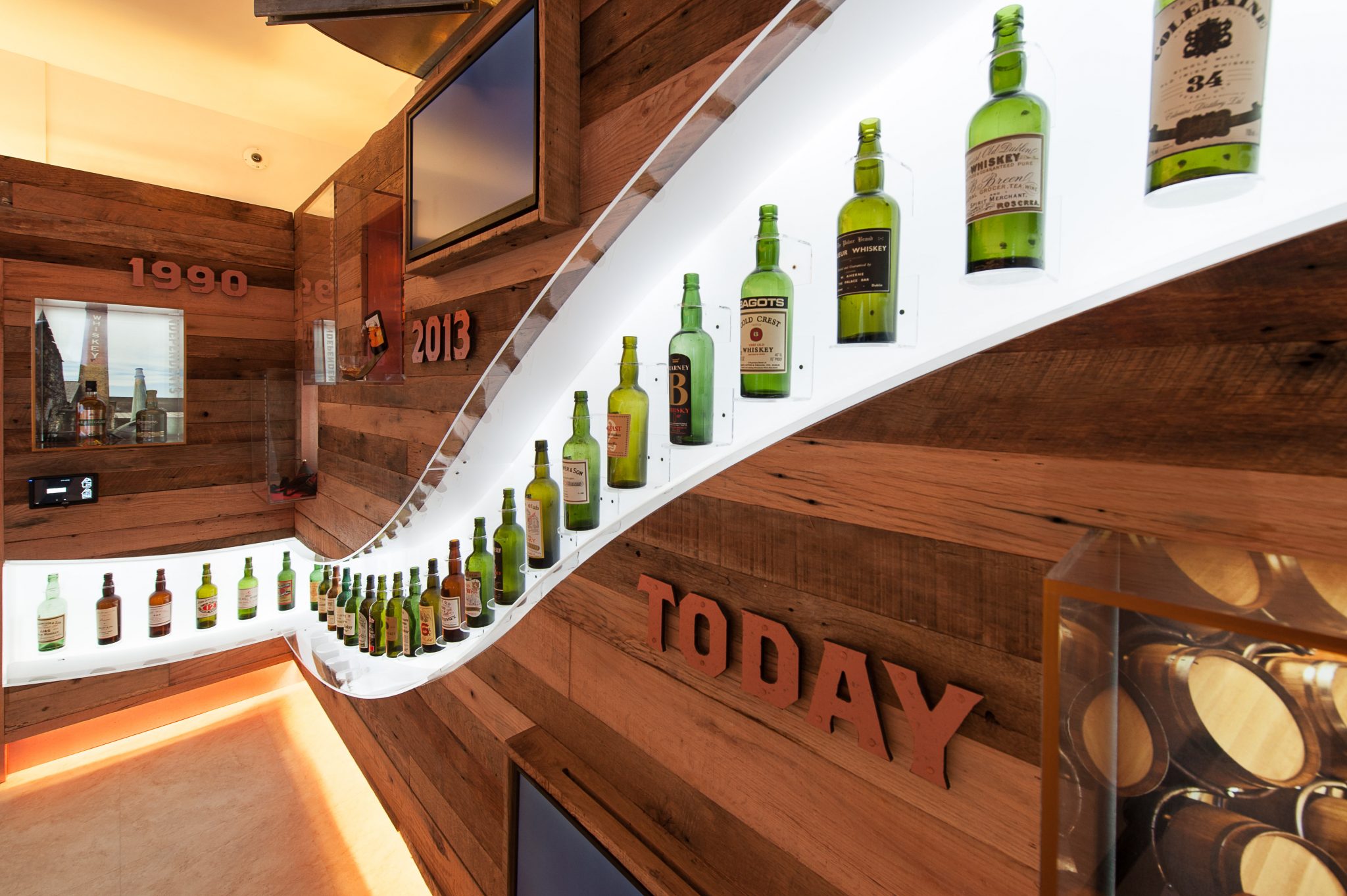 The Design
Designed for the flow of visitors, to suit tour groups, to keep people engaged, to allow people to sit and relax in a bar setting, to experience whiskey in all its glory in the tasting bar and to browse the retail section all in one venue was all executed in the design by the Irish Pub Company.
The concept is a fusion of old and new: bric a brac elements sit side by side with Interactive talking Victorian Portraits that educate visitors on the history of Whiskey. Four portraits of family members of historical brewing families that argue and interact around the room.
Design Challenges
The premises, an old Dublin building posed challenges in terms of design and fit-out.
Covering several floors and five rooms the building posed many design challenges. However the team created a dynamic internal space that the customer can move easily throughout.
With access limited to narrow stairwells the design team needed to factor this into all design elements.
Narrow rooms over many levels were transformed into a truly innovative design and visitor experience which included examples of the finest Irish Craftsmanship.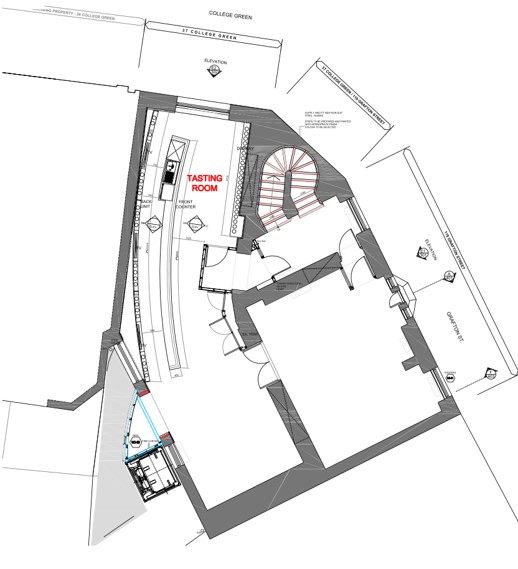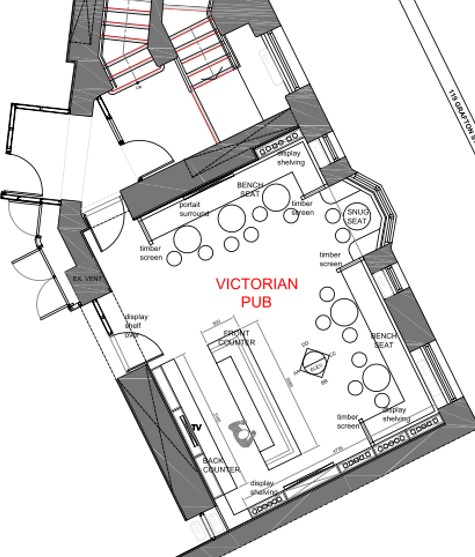 Innovative Design Features: 
Feature Hand Illustrated Wallpaper depicting scenes of Dublin were created by the design team, bringing the Dublin outside into the design concept.
Innovative Lighting Design:
LED Feature lighting display in the museum's tasting room. This custom made 14 metre wide LED feature wall is recessed behind shelving and is a warm amber colour to complement the backlit whiskey bottle display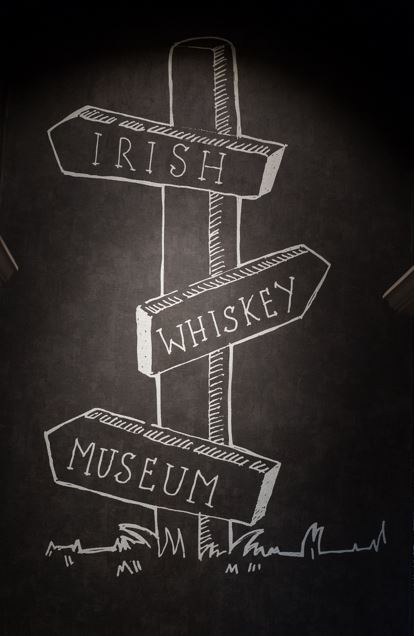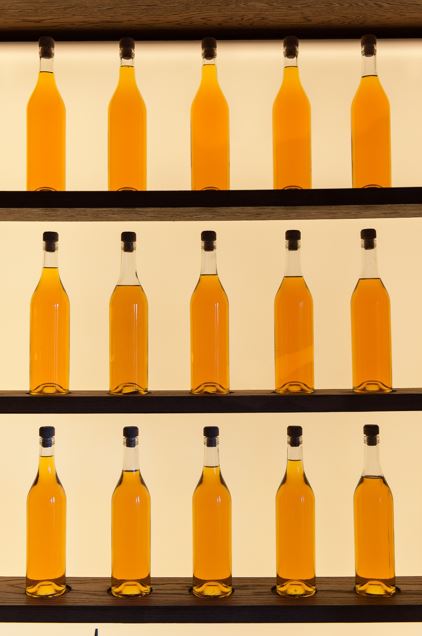 Design Innovation 
The Irish Whiskey Museum is the first in the world – benefiting the industry and the country as a whole through its unique offering. With interactivity, education, tasting experience, a retail space and a bar for relaxing in the Irish Pub Company transformed this shell space into a thriving tourist attraction in Dublin.
The space incorporated iconic Irish Styles such as Victorian and Modern Irish in a design approach that surprises throughout. The design of the Irish Whiskey Museum ticks many boxes for innovation. It offers:
A new way of educating the public about Whiskey.
The first visitor experience of its kind in Ireland.
The integration of tasting, education, retail and a tourism attraction into one design concept.
The museum offers an innovative way of promoting Irish Whiskey, its history and current brands.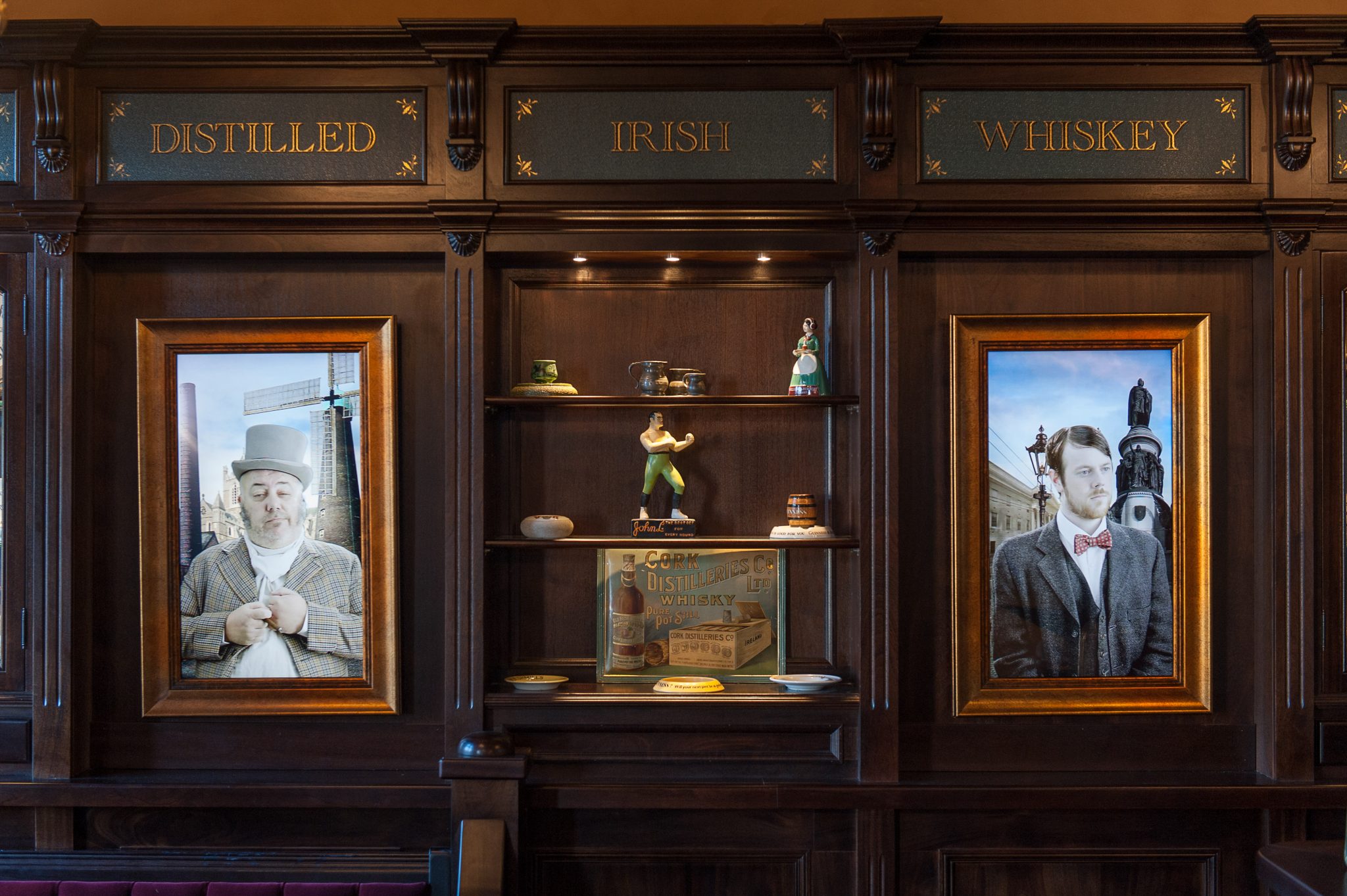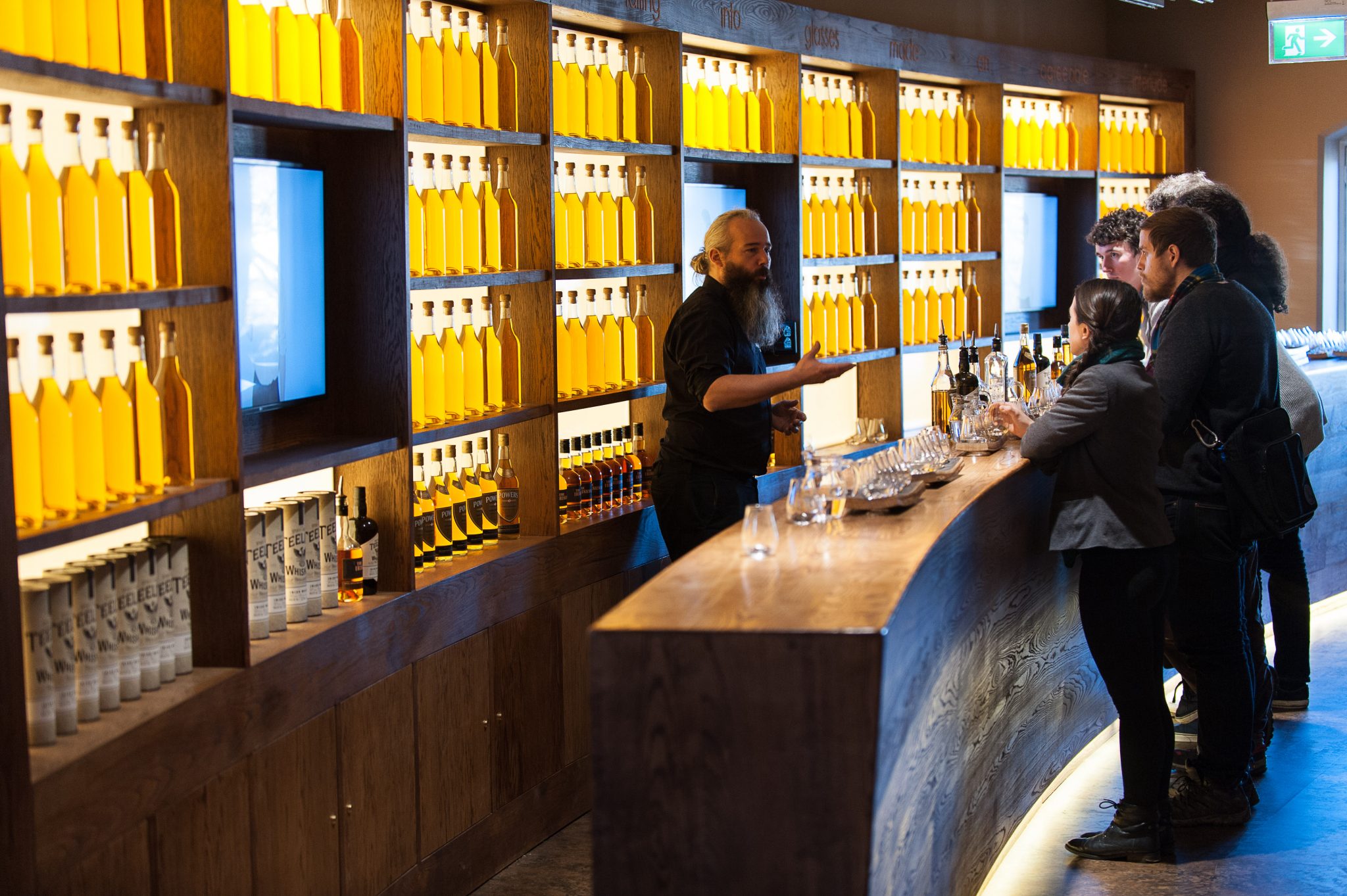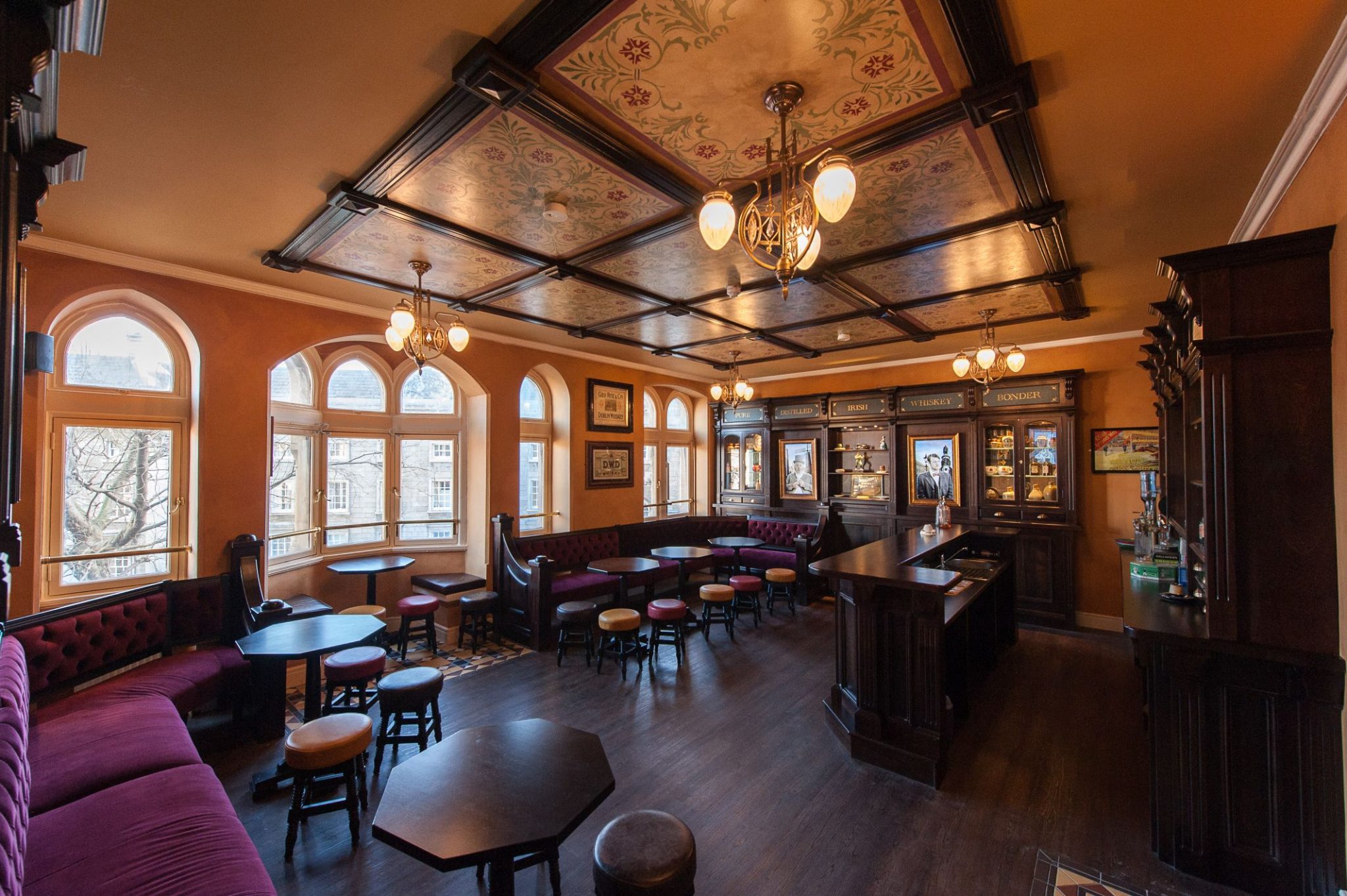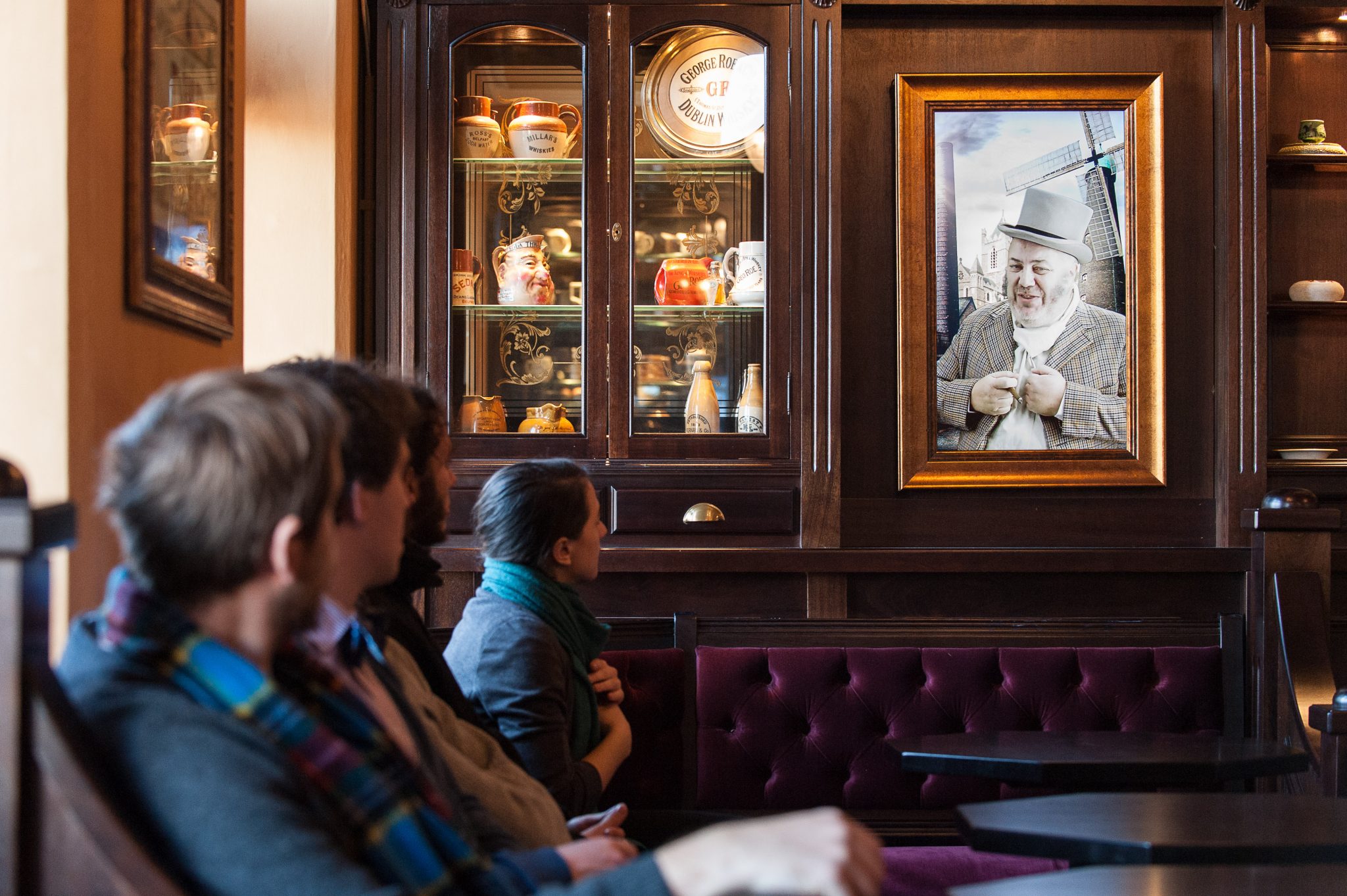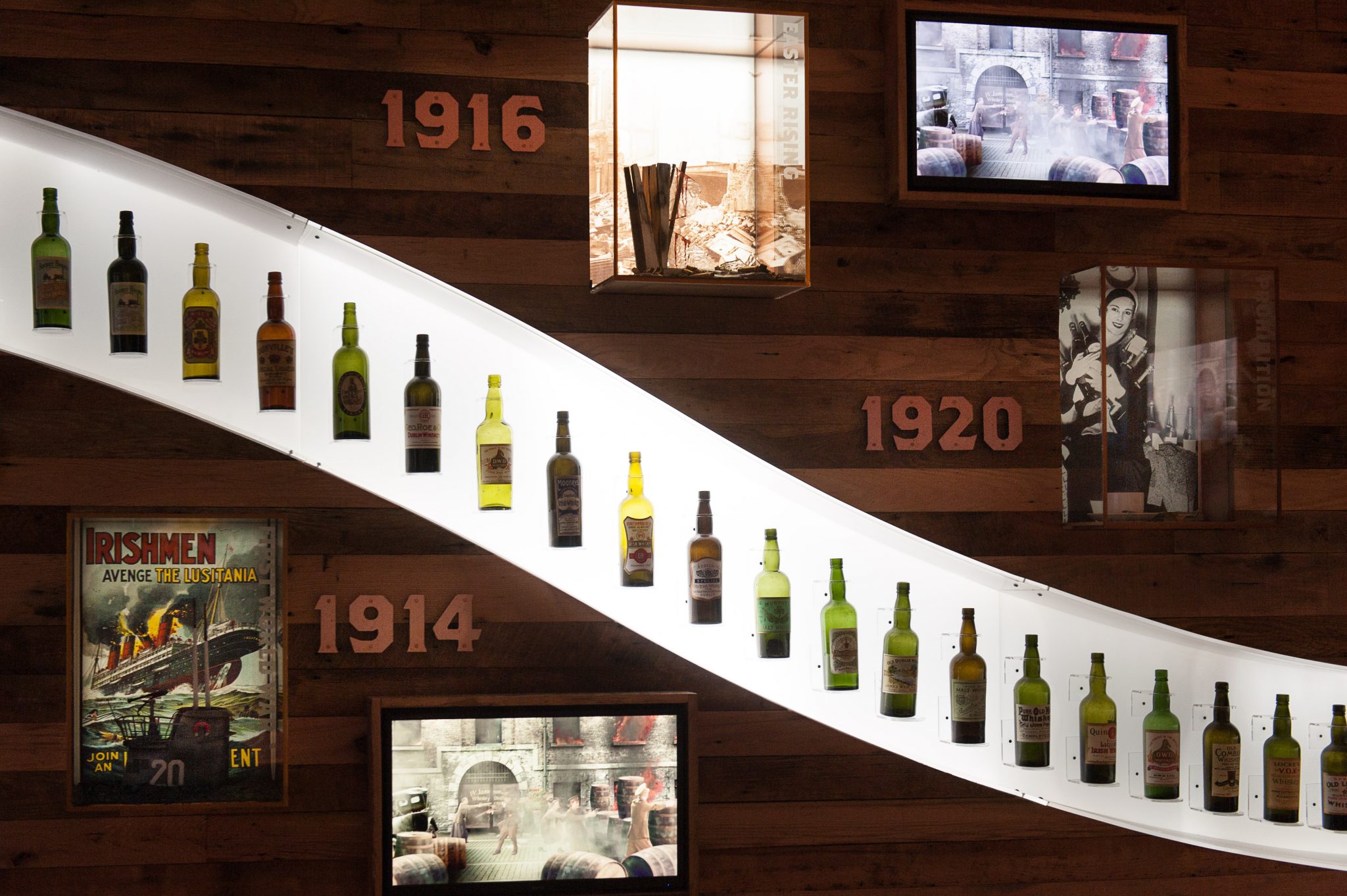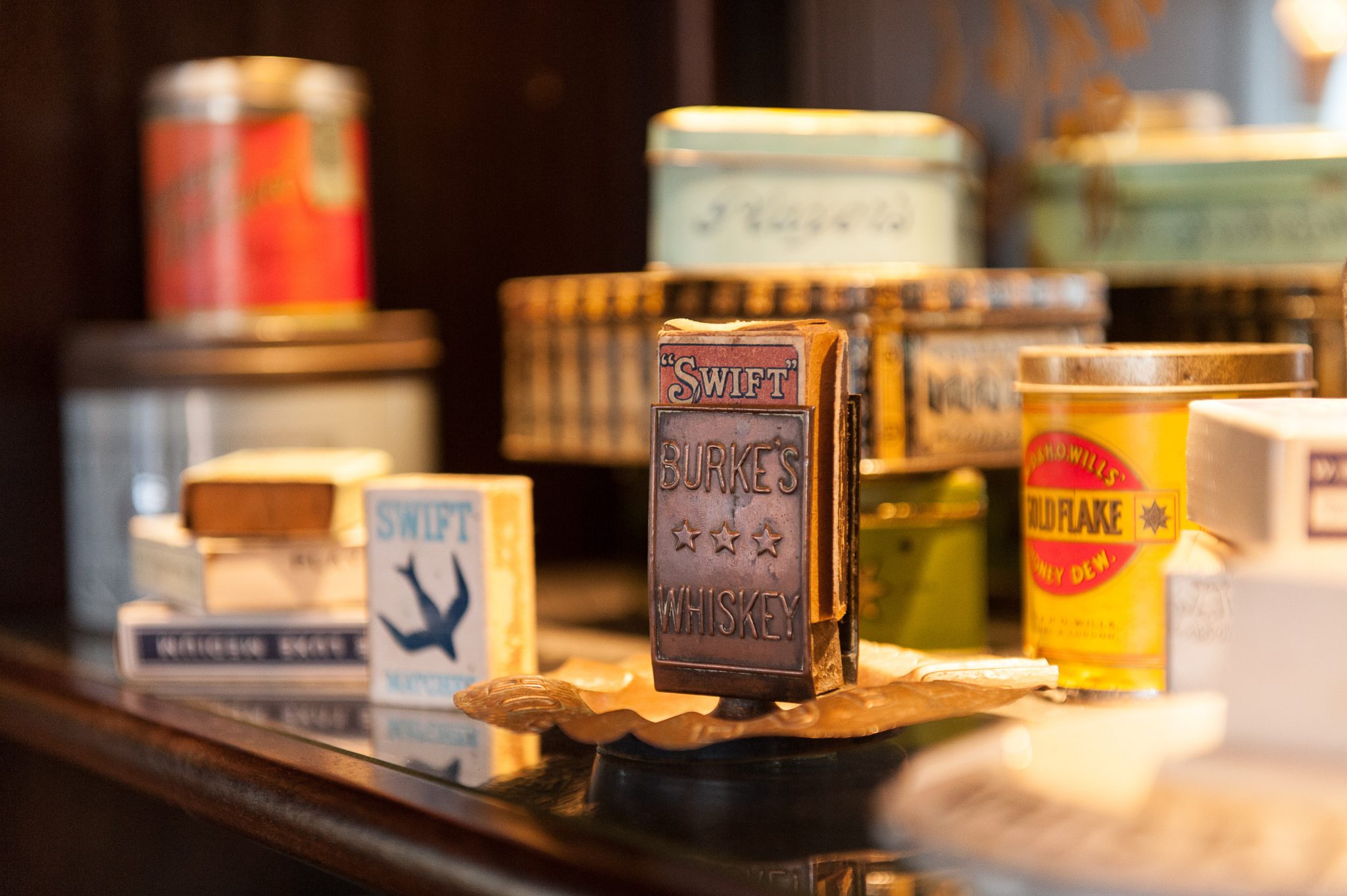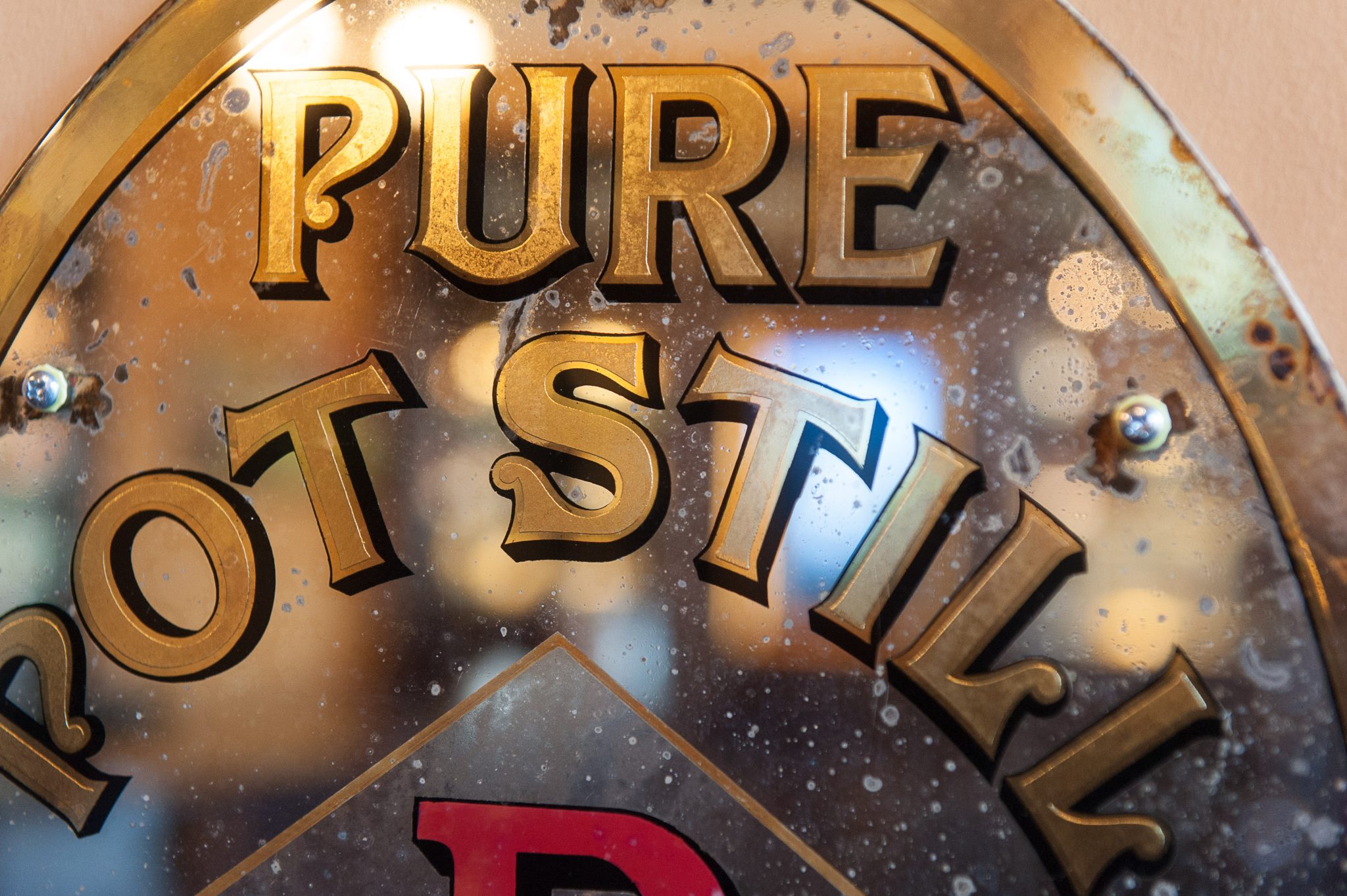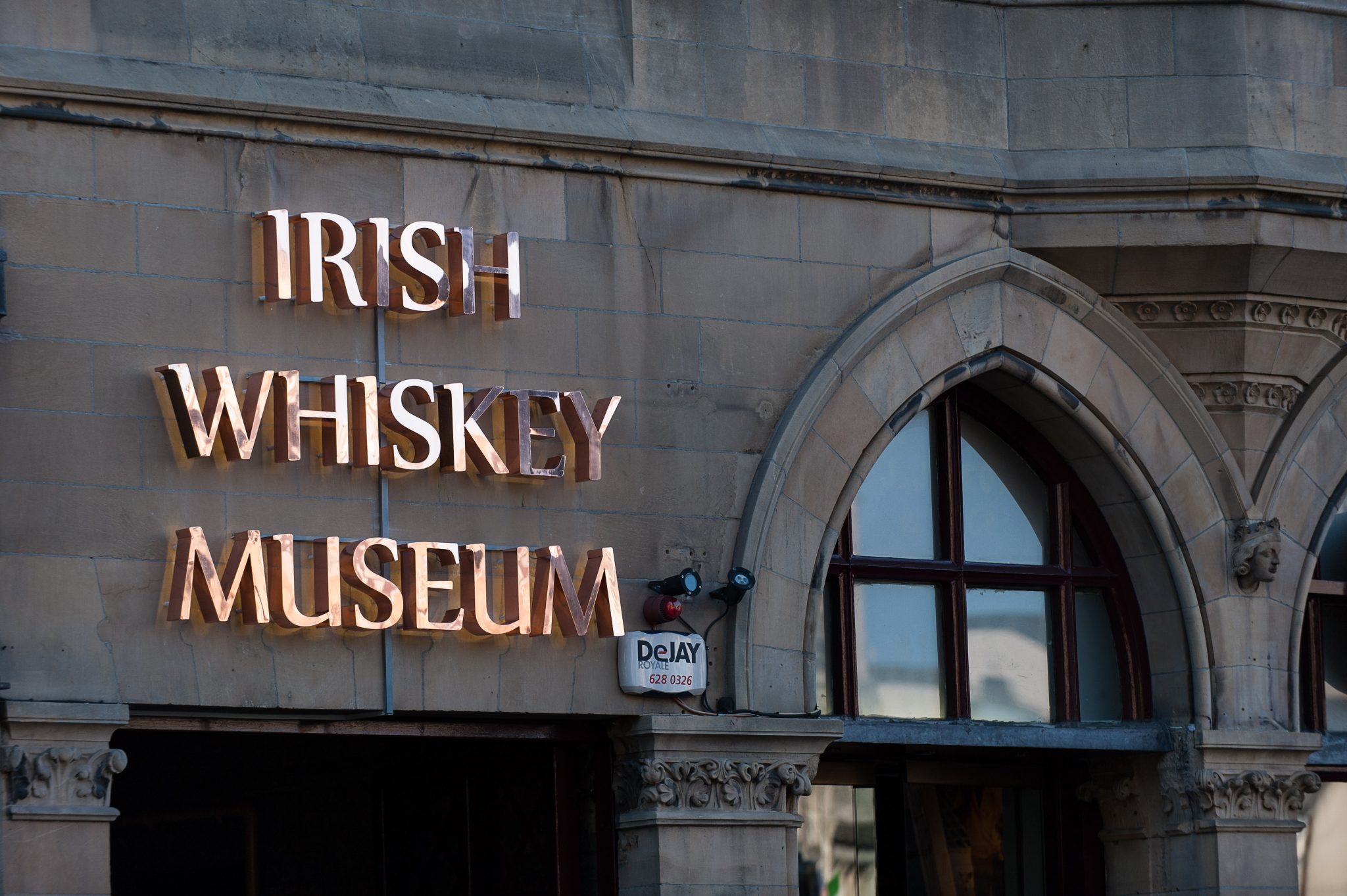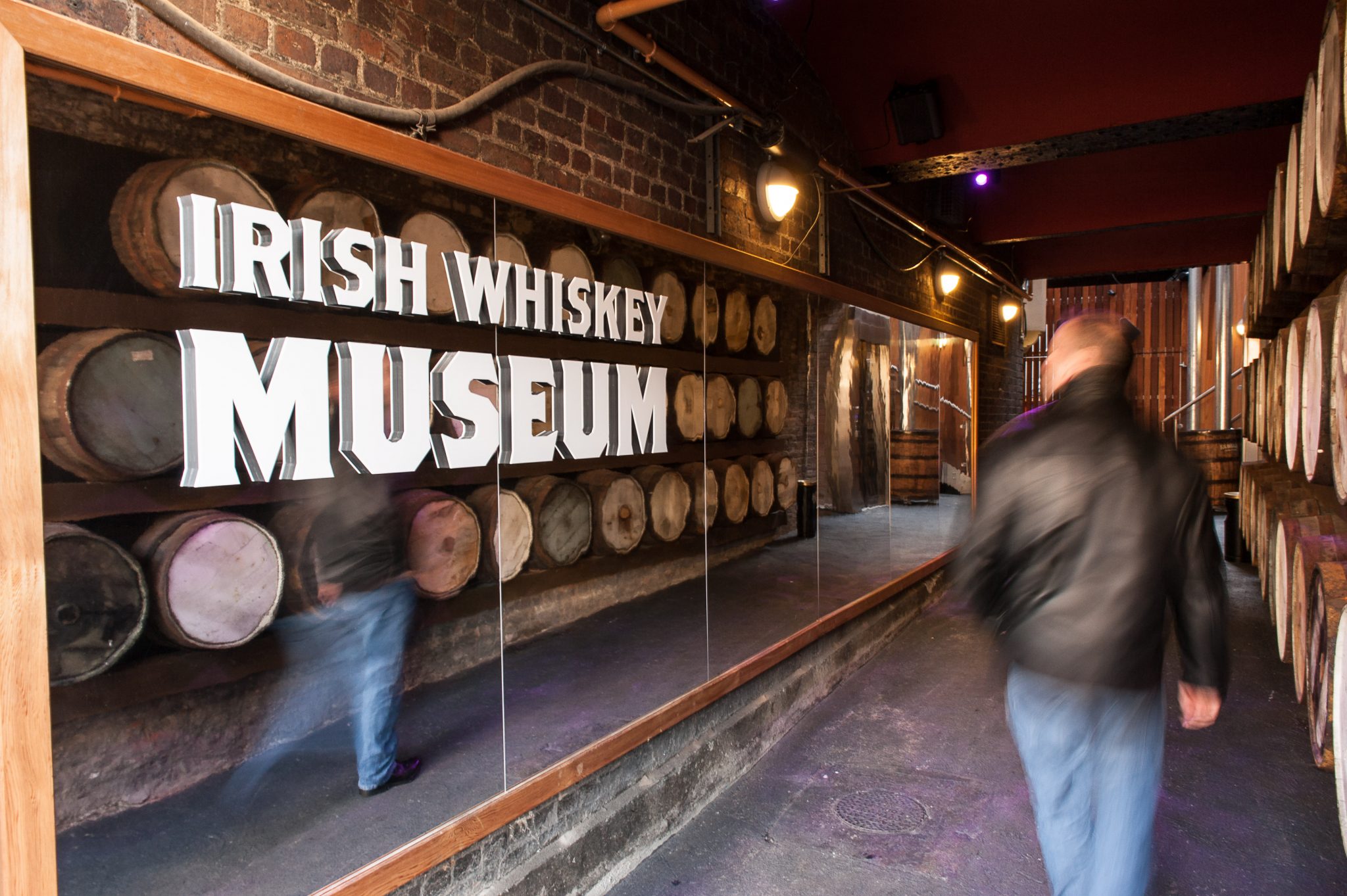 Contact the Irish Pub Company team
Location
1st Floor, The Courtyard,
Carmanhall Road,
Sandyford Business Park,
Dublin, Ireland