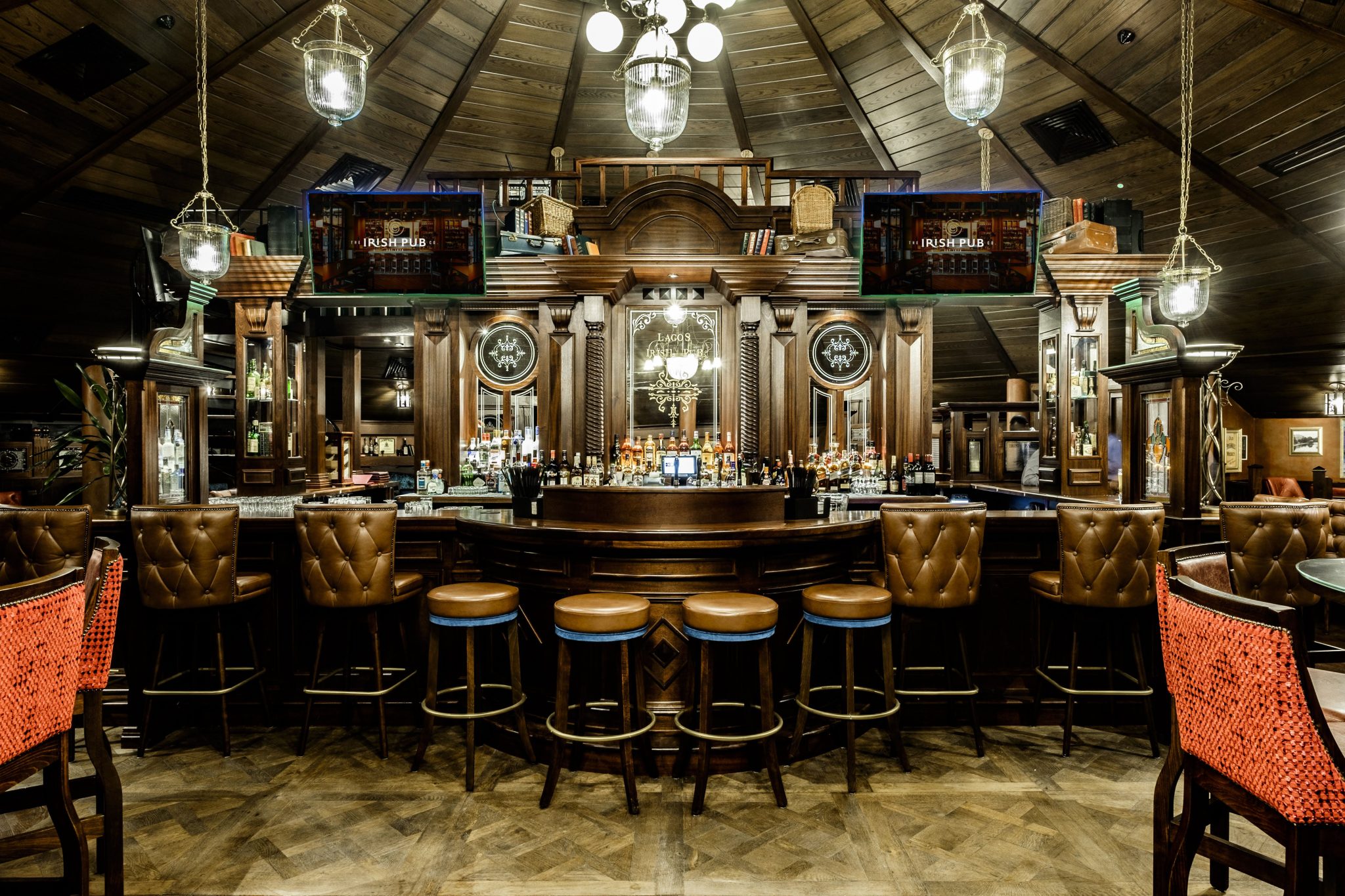 Bringing Authentic Irish Hospitality to Africa
The Irish Pub Company and McNally Design International team were delighted to return to Africa once again to design, build and install the magnificent Lagos Irish Pub in the Eko Hotel Lagos.
The interiors of this bar and restaurant were all manufactured by the Irish Pub Company team in Ireland and shipped to Nigeria where our crew travelled on site to install all interior elements of the hotel bar.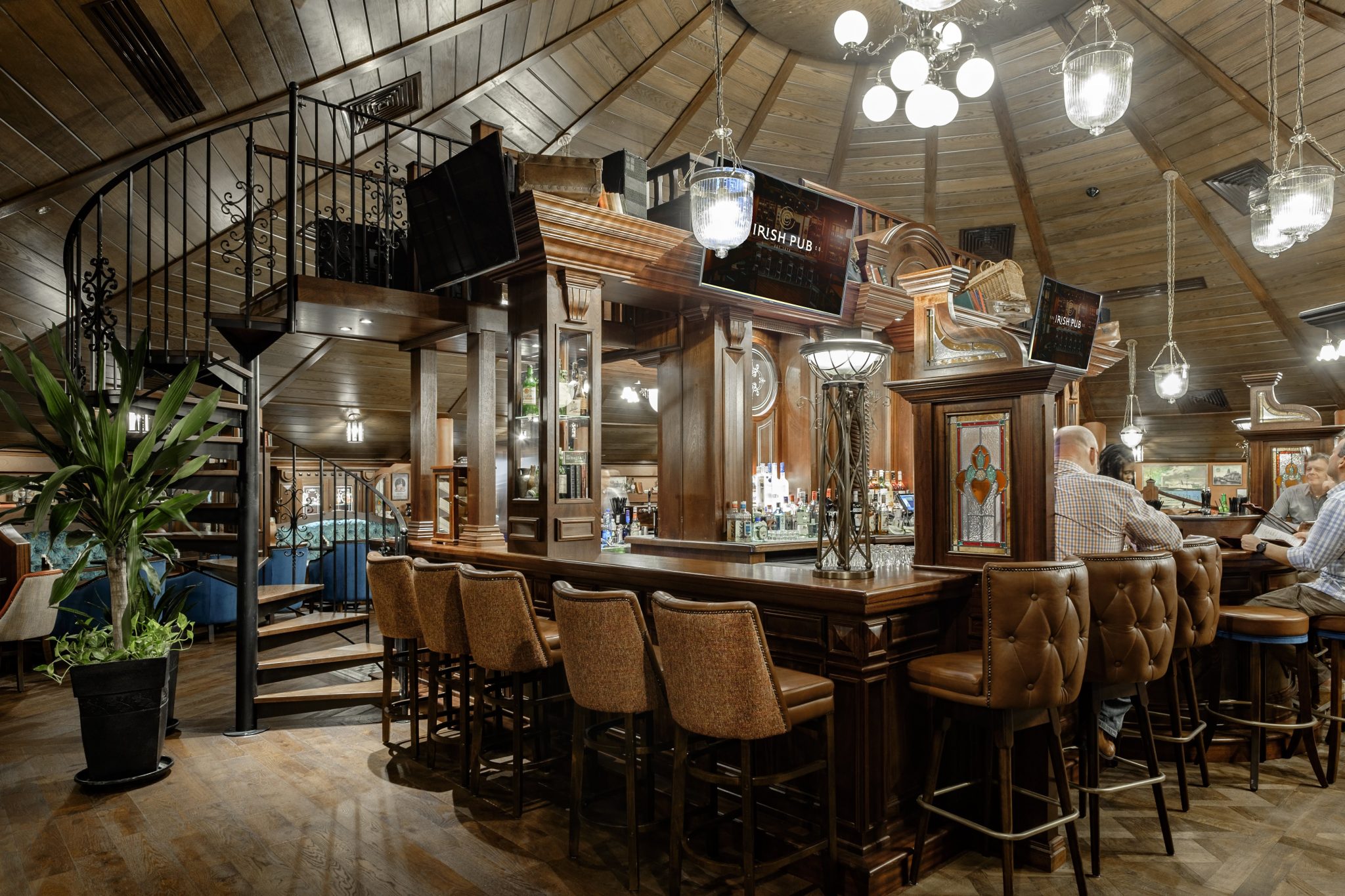 The Design
The Lagos Irish Pub has a central feature bar with several zones and screened areas; this is an impressive bar, a bar made for elbows and is traditional Victorian Irish in its design detail.
The Victorian style of Irish Pub is renowned for its attention to ornate detail; it harks back to the good old days of comfort, hospitality and enjoyment. The interior is lavish, with much use made of bevelled mirrors and stained glass, elaborate tiling and decorative brass – all are utilised throughout this concept.
One of the key pillars in an Irish Pub is entertainment and this bar offers something very special in terms of that! The band is located on top of the bar! With a circular venue and a central bar we wanted to ensure that the atmosphere was experienced throughout the venue…. So we built a ladder and a platform for the band on top of the magnificent central bar!
Creating a Destination Concept in Nigeria
The Irish Pub is synonymous with Guinness and of course Guinness is synonymous with Ireland, but did you know that Guinness also has very strong links to Nigeria.
Guinness in Ireland: Guinness was created by Arthur Guinness at St. James's Gate brewery in Dublin City and is one of the most successful beer brands worldwide. Guinness is now brewed in nearly 50 countries around the world.
In Nigeria, Guinness is huge! And it is brewed too! In Nigeria, there is more Guinness consumed than in the USA. In fact Guinness if the third-largest Guinness drinking nation in the world! Slainte!
The unfermented but hopped Guinness wort extract is shipped from Dublin and blended with beer brewed locally in the country – a mix of Dublin and Nigeria (like our pub!) The Irish Pub Company and McNally Design were thrilled to have the opportunity to create a world class authentic Irish Bar in a country so closely associated with Guinness!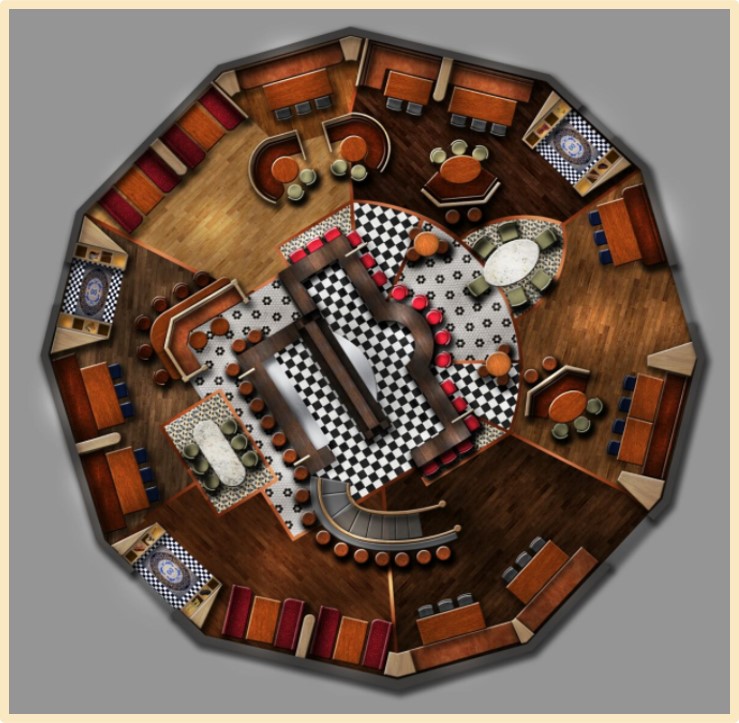 Irish Pub Company Scope of Services for this project in Africa
Concept Design

Brand Creation

Detailed Design and Coordination with main contractor for site works

Handcrafted Joinery and Millwork

Bespoke Wall and Ceiling Finishes

Specialist Artwork and Graphics

Custom Made Glass and Signage

Custom Made Flooring

Fittings and Fixtures; custom made lighting, furniture, metalwork

Project Management

Fit Out on site by our specialist team

Management Consultancy

Operational Consultancy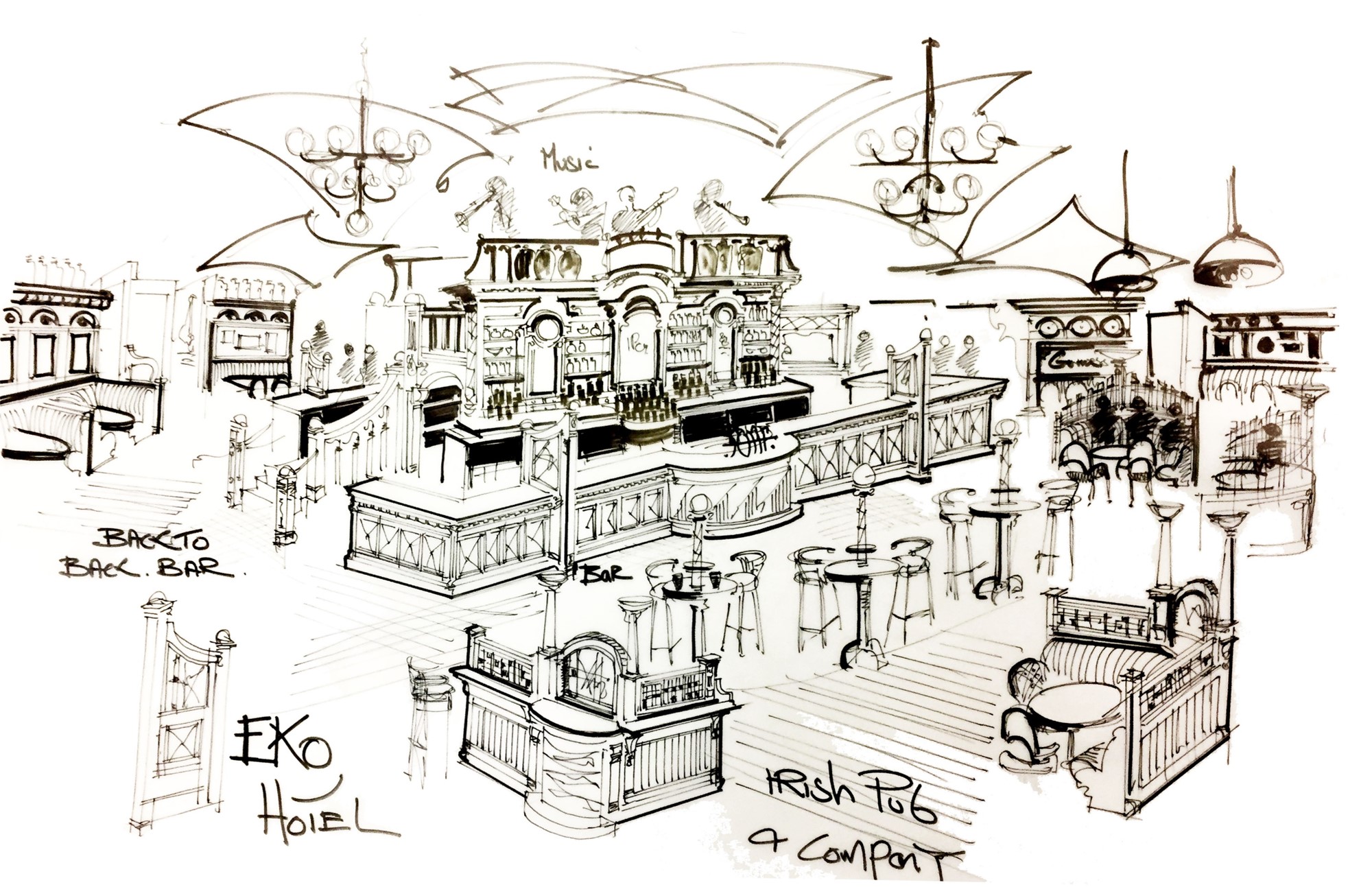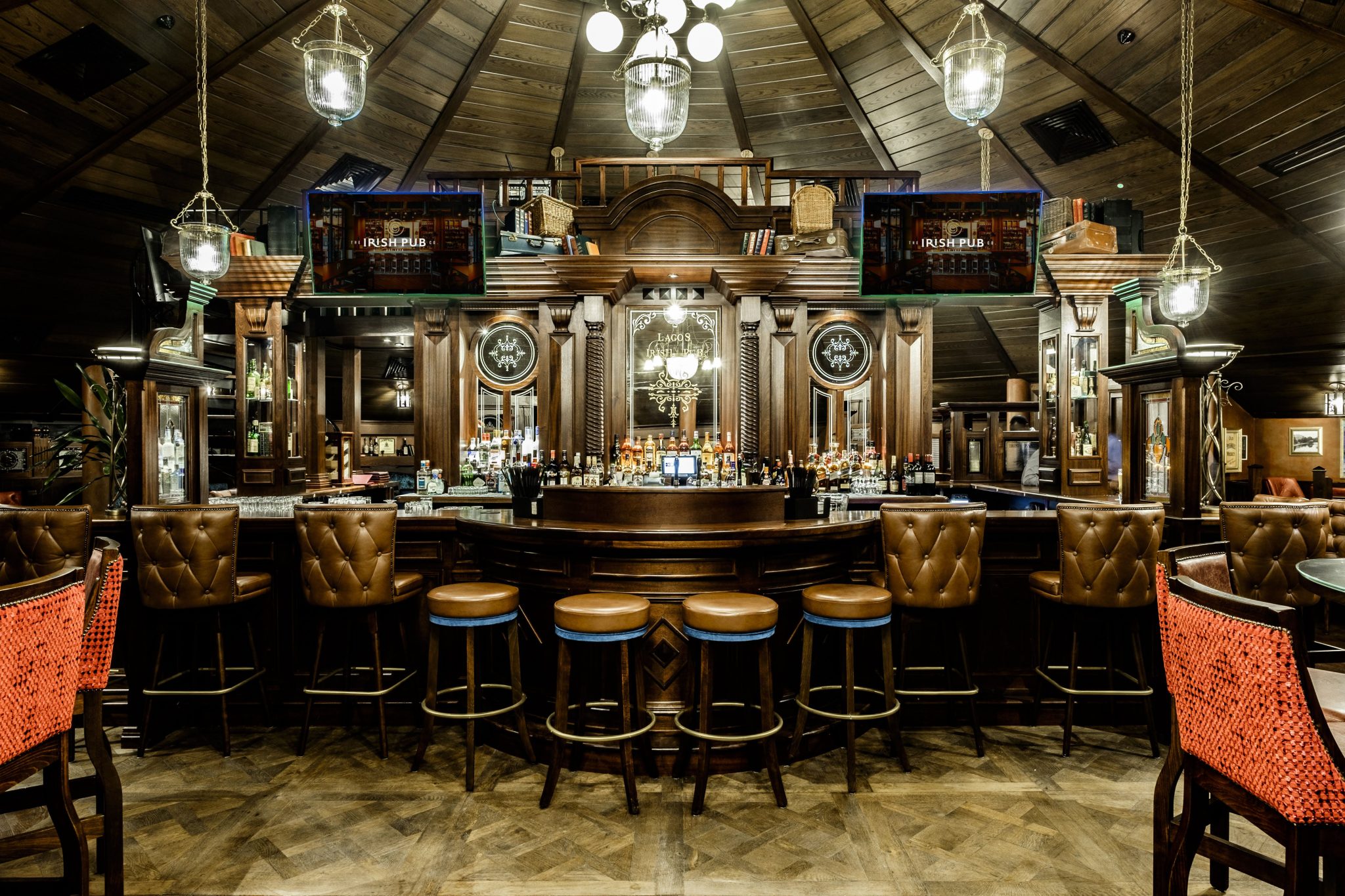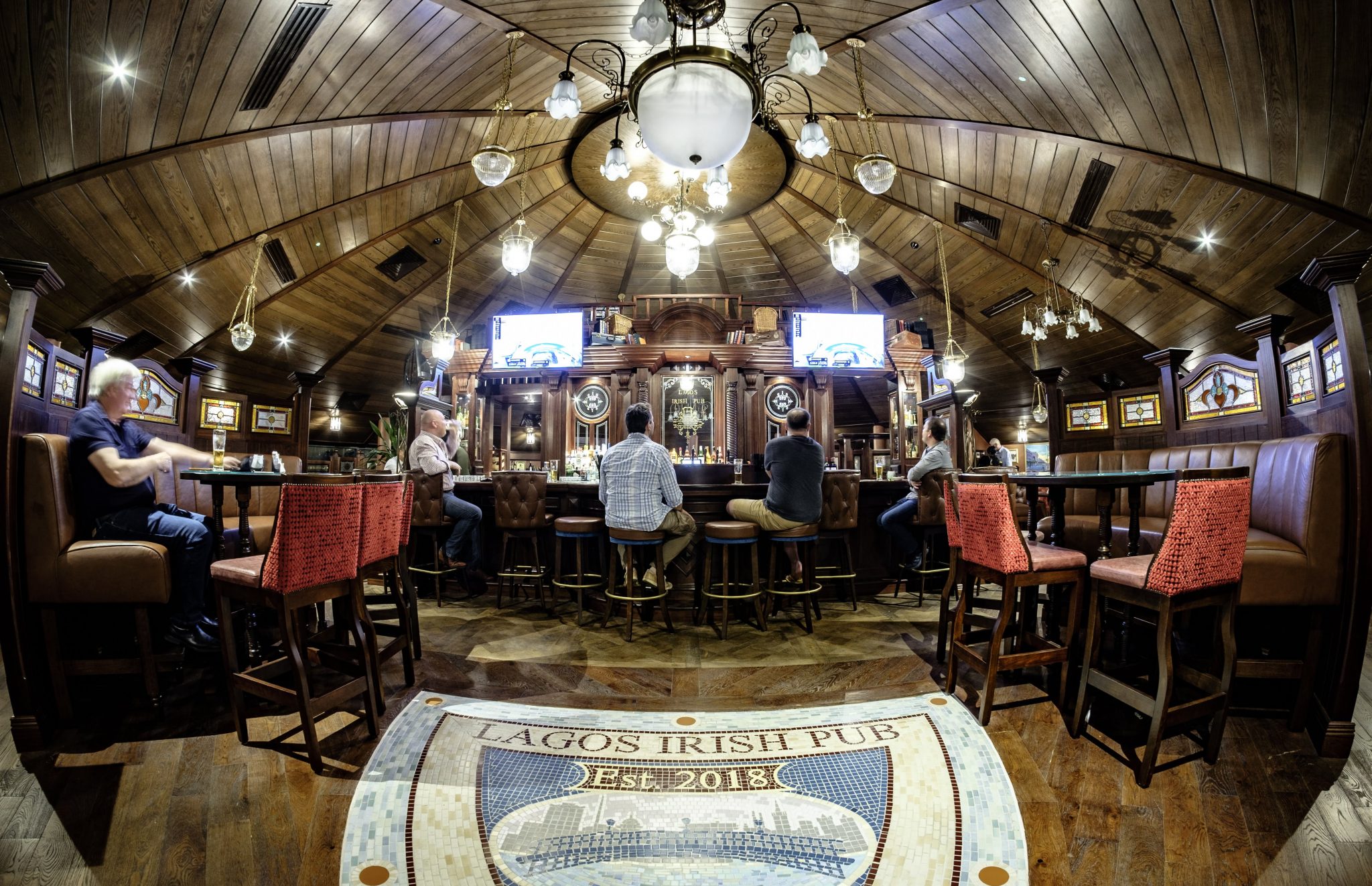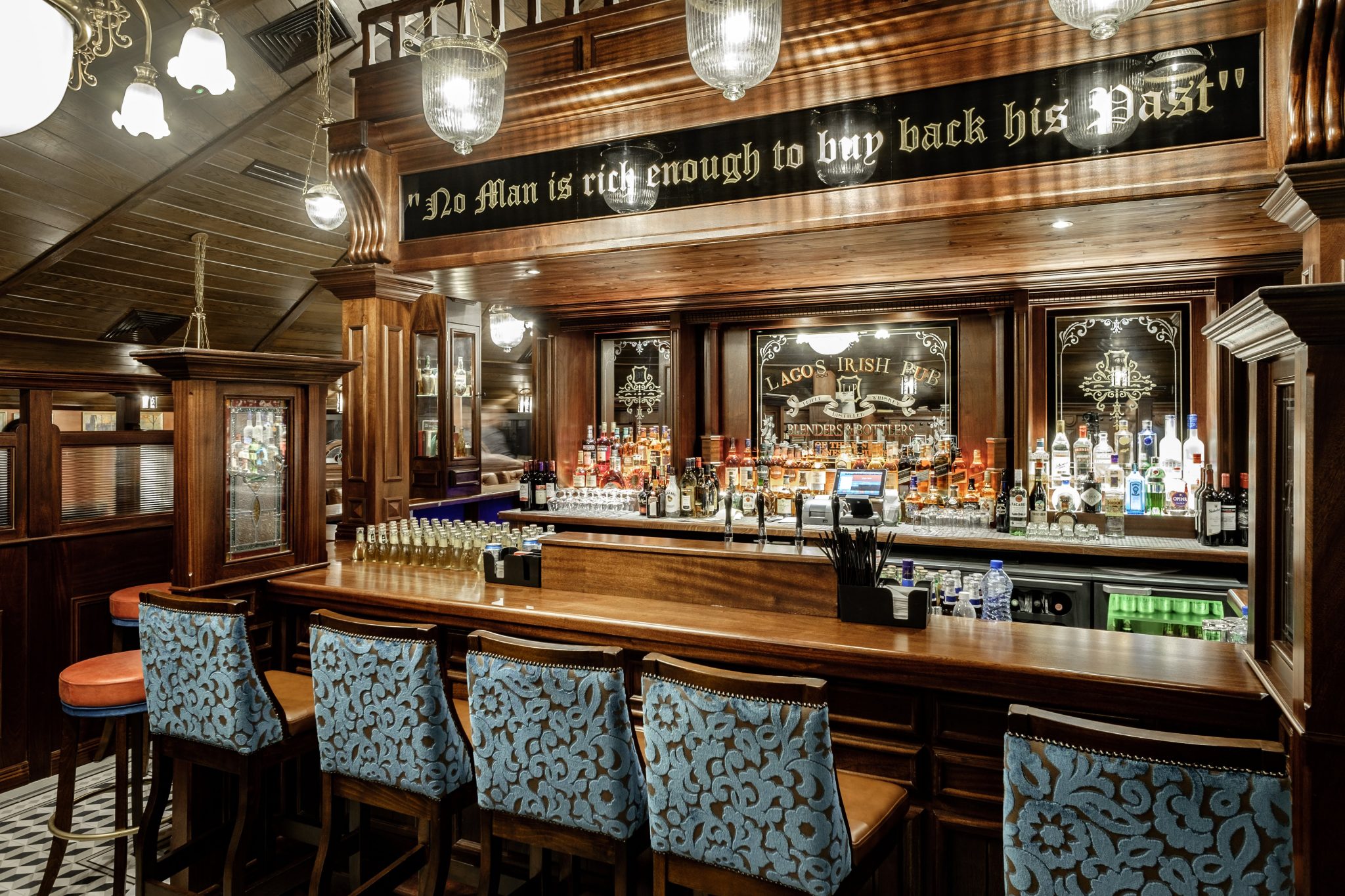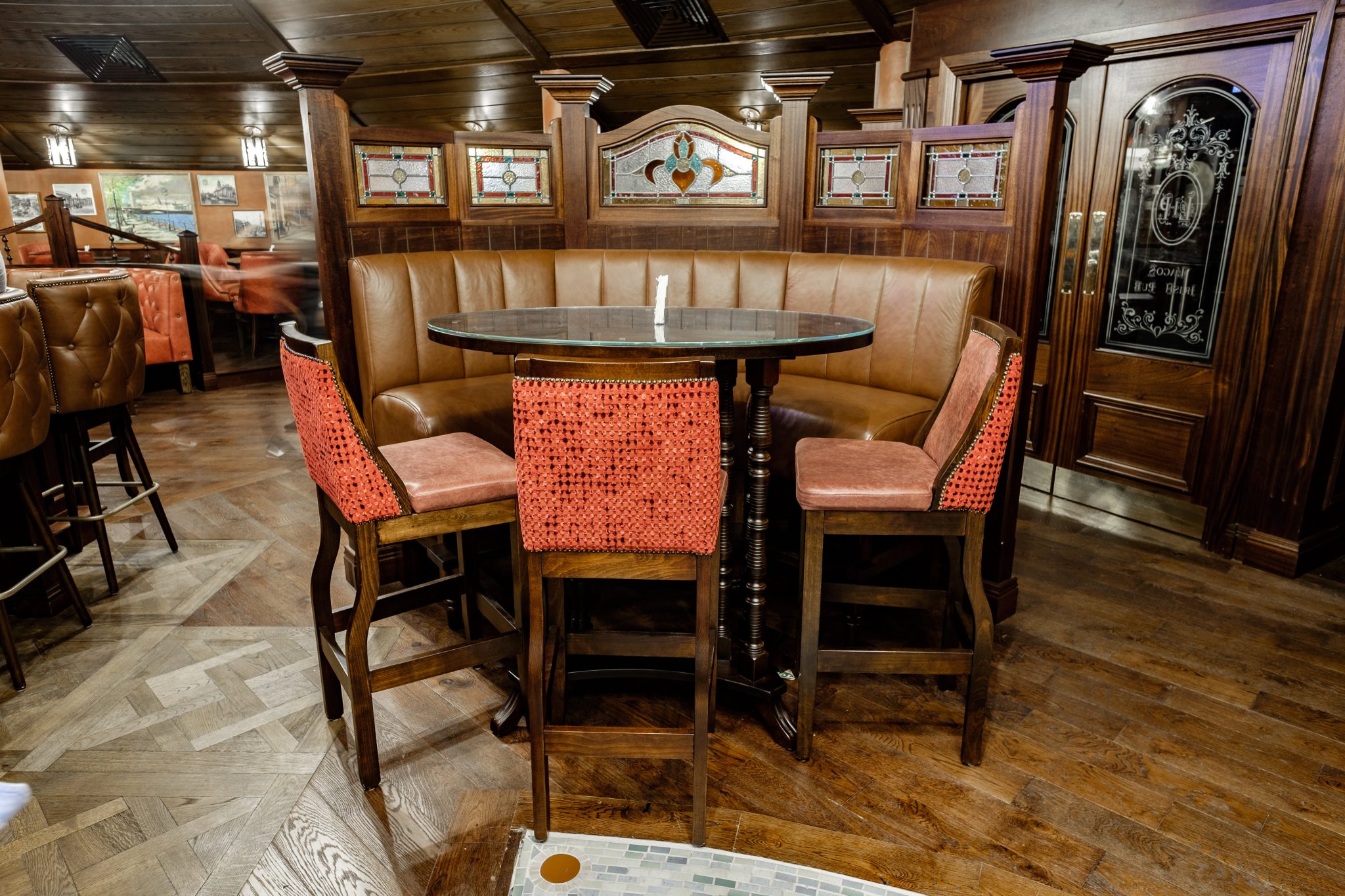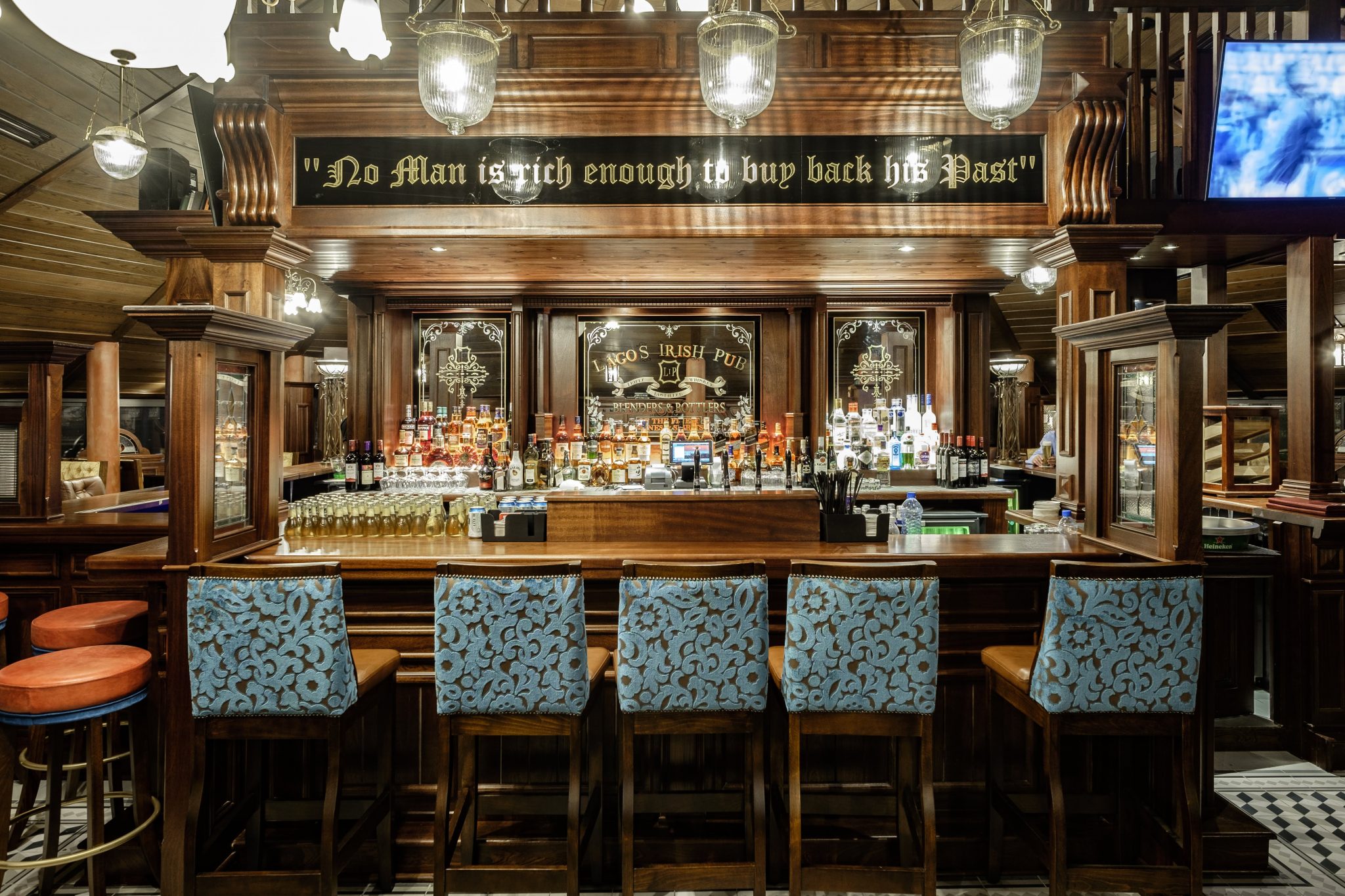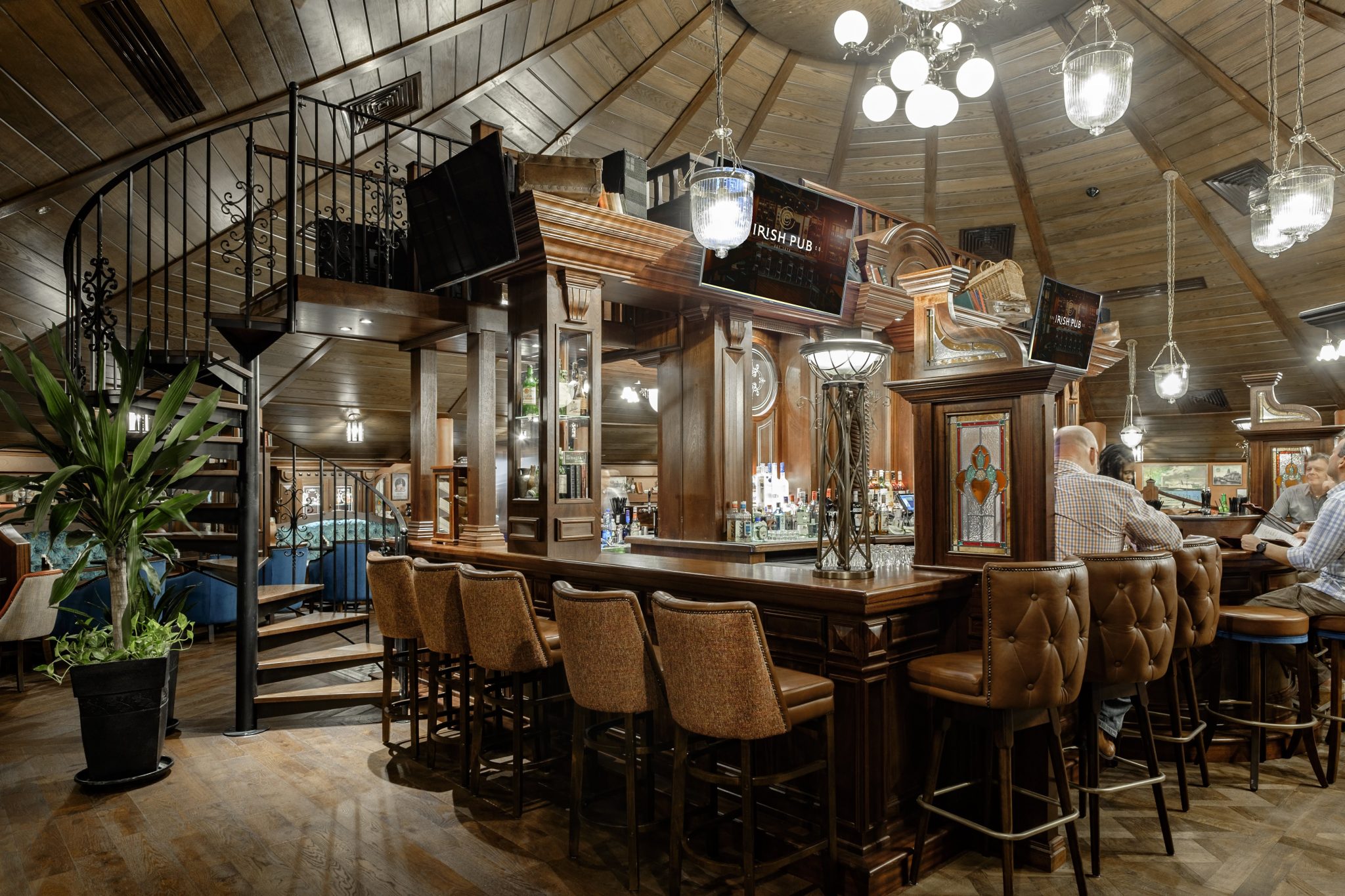 Contact the Irish Pub Company team
Location
1st Floor, The Courtyard,
Carmanhall Road,
Sandyford Business Park,
Dublin, Ireland