Our Story
The Irish Pub Company was founded by Mel McNally – to this day Mel and the team at the Irish Pub Company remain dedicated to bringing Irish Hospitality to the world through our food and beverage concepts.
The Irish Pub Company is the Official Partner of the Guinness Irish Pub Concept.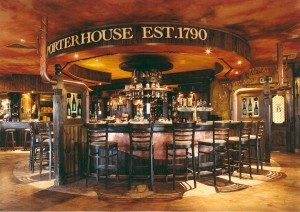 The 'Best Designs within Dublin Pubs'.
Our story begins in 1973 and Mel's first encounter with the design of Irish Pubs through a College Project on the 'Best Designs within Dublin Pubs'.
The project showed exemplary craftsmanship – the compositions of great glass and metal design and the nuances that made the selected Pubs so successful. This project became such a success it was exhibited in the Mansion House, Dublin, the home of the Lord Mayor, for months and attracted many visitors.

Classical Pub Design and Fit Out throughout Ireland and the UK
Throughout the 1980's, the Irish Pub Company and McNally Design team created many Classical Designs for pubs throughout Ireland & the UK.
From the success of those pubs we realised that the styles we were creating had the same values as the original Great Old Irish Pubs that Mel had studied in the 1970's.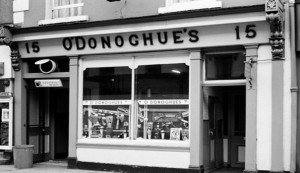 The formation of the Guinness Irish Pub Concept. 
In 1990, Guinness and Mel were of the same mind that these Irish Pubs were of historical value and presented a Great Global Business Opportunity. The Irish Pub Company Team embarked on a Country Wide Research Project on pub types and to learn why there was nothing quite like an Irish Pub. Of course this research included many visits to pubs up and down the country!
The Ambition and Focus: To use our creations and research to expand the Guinness Alignment with Irishness through the Irish Pub.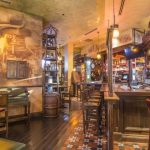 The Irish Pub Expansion
We packaged the Irish Pub for export – This became the Guinness Irish Pub Concept – the same concept that every Irish pub Designer uses today.
In the early 1990's the Irish Pub expanded into Europe and from 1995 onwards, it expanded into the USA and throughout the rest of the world. To this day – The Irish Pub Company remains the leader in Irish Pub Design.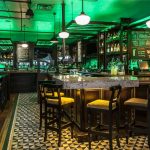 Lifetime Achievement Award
In 2010 Mel McNally was awarded a lifetime achievement award for his lifetime of work developing the concept of the Irish pub abroad. 
BUT Mel isn't finished yet!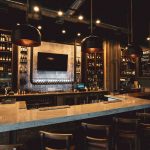 The Future of Tradition
In recent years, Mel and his team in Dublin, USA and UAE have been working to define what the next generation of Irish Hospitality venues are. We take the best of Irish Hospitality and the best of  Irish Tradition, expressing them in more modern ways. We create spaces in which people want to socialise. 
Contact the Irish Pub Company team
Location
1st Floor, The Courtyard,
Carmanhall Road,
Sandyford Business Park,
Dublin, Ireland