Macau's Favourite Irish Pub
Duffy's Irish Bar Macau is a Brewery Style Irish Pub designed and manufactured by the Irish Pub Company in Dublin and situated in Macau!
The concept the Irish Pub Company team created for this pub is based around the Brewing Industry in Ireland and expressed with a Latin Portuguese influence. Design details link the Silk Road with Europe, Portuguese culture and finally Ireland. We link the Wild Atlantic Way to China's Silk Road in this concept.
Duffy's Bar Macau – Handcrafted in Ireland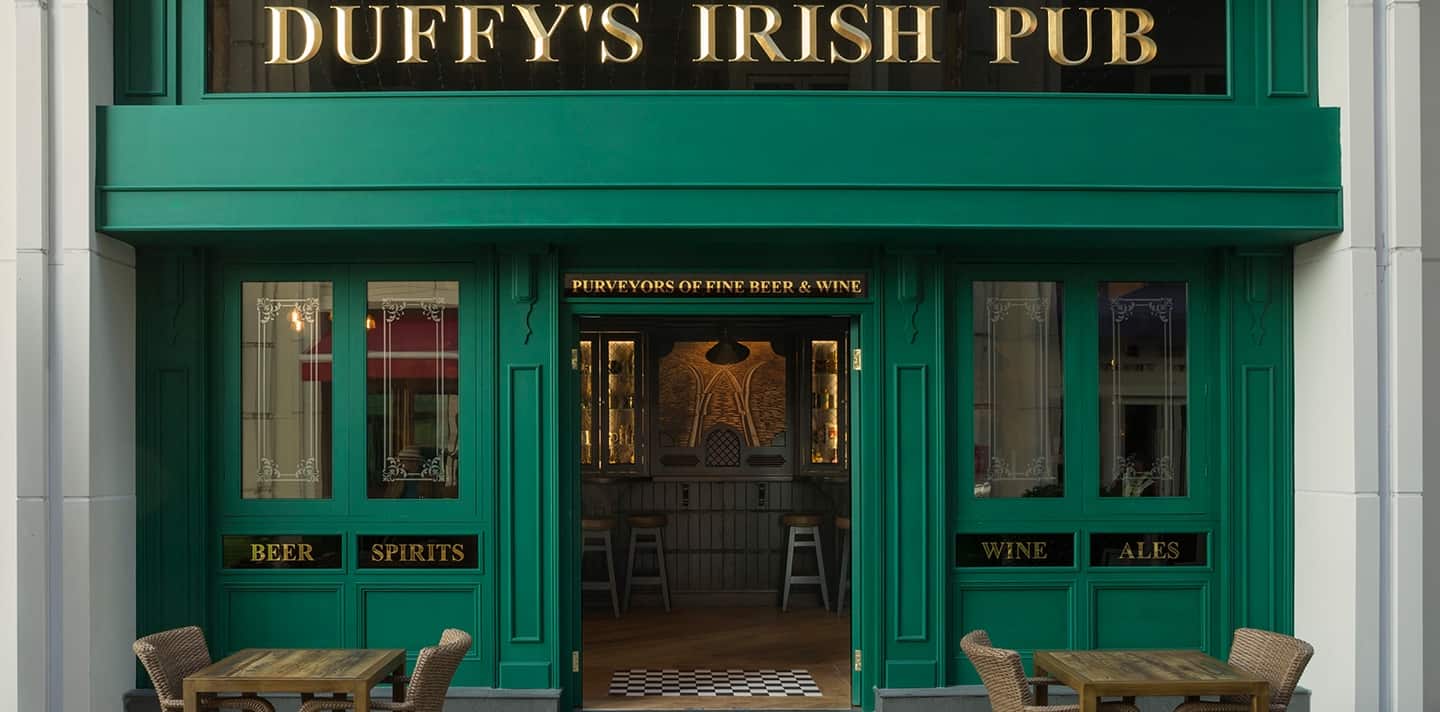 East meets west and the influence of the Irish now unites the globe by bringing the Irish Pub phenomena worldwide and bringing Irish Pub culture to far flung destinations while at the same time integrating local culture into the concept.
A Feature Copper Keeve sits over the curved end to the long bar, an impressive design feature and a talking point! The length of the bar is a traditional Victorian influence is used with a touch of the Shop Pub in the back bar.
At the curved bar, a VAT Feature creates a high bench seat and drapes the back wall. A second curved seat is screened by a 'VAT Register' of Distilling and Brewing Batch Dates in the screen detail. All tables and chairs and stools in this area are high as this is the gathering area.