The Irish Pub in 2019 from the Irish Pub Company and McNally Design.
We Tell the Story of New and Old Ireland
In 2019 Irish Pub design combines the best of the old with the new. Our pubs are steeped in tradition but our design team are certainly not bound by it.
We Redefine the Social Experience
It is essential to redefine social experiences within pubs, bars and restaurants. We need to offer customers an attractive alternative to staying in. At the Irish Pub Company and McNally Design we create spaces for socialising and redefine the social experience through our designs.
We Create Authentic Venues
Now more than ever authenticity is important. What is authentic in Irish Pubs however has been redefined in some ways. Yes we still have the best parts of old pub culture for example the snug, the back bar, stunning screens etc. BUT Irish pub culture has evolved and the designers of Irish Pubs need to establish which of these are 'fads' and which will shape the future of the pub scene so that they pay attention and integrate these into pub design in 2019.

We Bring the Best of Irish Pub Culture to Each Outlet
We take the best of Old Culture and integrate it with the Trends of Today. Our outlets are designed by a team with more than 30 years' experience designing Irish Pubs. We created the Irish Pub Concept for export so we have defined it to the core. In each of our outlets Irish Pub Culture is embedded throughout by our Irish design team and our Irish craftsmen.
We Sell an Experience Not a Venue
Today's consumer is a savvy one and they want more than they can get at home. We believe customer relaxation and happiness is critical to behaviour in food and beverage. Our primary design objective is to give the customer a heightened experience and offer them a taste of self-indulgent interiors, where they can be comfortable and satisfied. Our designs provide a sense of discovery, a sense of belonging and a reason to stay for more and contribute further to the bottom line.
We Create Atmosphere
We know what customers want is a great time and a memorable experience; no matter what type of experience they are looking for… Some people want to sit at bar and meet strangers, some want to chill with friends, some want to dine and some just want to enjoy a quiet pint and contemplate life. Whatever a customer is there for, when they enter a bar or restaurant, they need to relax and all stress needs to dissipate – this can be achieved through expert design that works in tandem with efficient operations and management. A concentrated design effort will create a welcoming and enjoyable atmosphere, one that draws customers in and keeps them coming back to experience it again and again.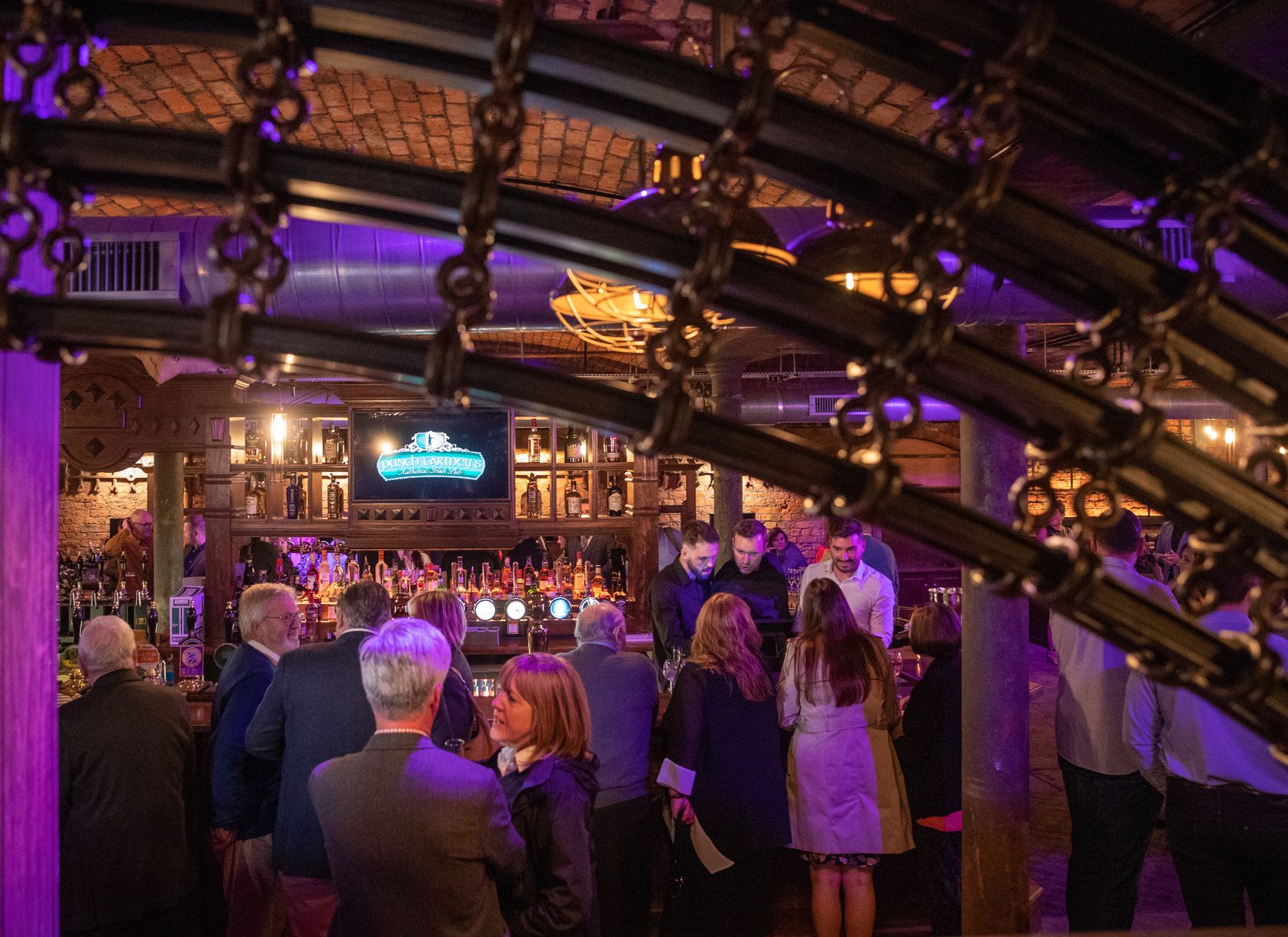 Exciting design will bring them in
Enduring design will keep them there
Memorable design will bring them back
All impacting on your bottom line
For more information on our design and build services worldwide contact our team in Dublin